Bringing Healing and Support from the Comfort of Your Own Home
Utah is a state known for its natural beauty and diverse landscapes. From the snowy peaks of the Rocky Mountains to the vast deserts of the Great Basin. This state offers a unique environment for those seeking therapy. And now, with online therapy, you can access healing and support from anywhere in Utah. Without having to leave the comfort of your own home, you can connect with qualified therapists. Those who are ready to guide you on your journey toward healing and growth.
Instead of traveling to a physical office, you can now attend online therapy in Utah so you can spend more time enjoying all the beauty this state has to offer. Whether you're an avid skier, enjoy exploring national parks, or attend events like the famous Sundance Film Festival, online therapy allows you to prioritize your mental health while still living life to the fullest.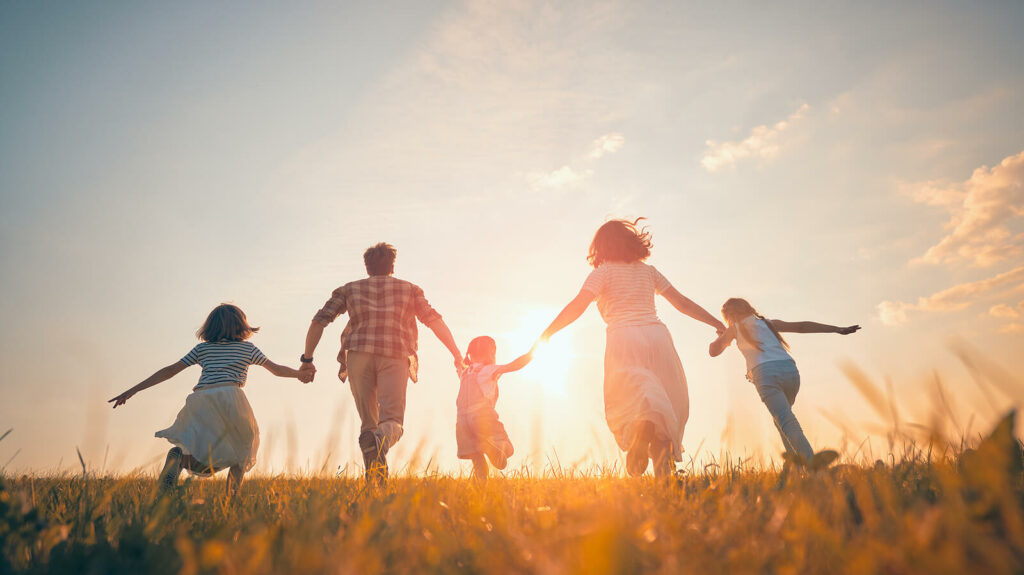 Why Choose Us For Online Therapy in Utah?
At The Comfy Place, we know that life in Utah can be exciting with the beautiful scenery and endless activities to partake in. However, we also understand that life can get hectic and stressful. Maybe you're a stay-at-home parent in need of some support. Or perhaps you work long hours and just don't have the time to commute to therapy appointments. Whatever your situation may be, we will welcome you with open arms. Providing a safe and supportive space for you to heal.
Our therapists are dedicated to helping you achieve your mental health goals. We strive to maintain a culture of warmth and inclusivity. Where you can feel comfortable being yourself. Kids and adults love to partake in therapy with us because we genuinely love the work we do. So, come as you are and let us help you have fun, get real, and heal.
What Sets Us Apart?
In Utah where the beehive symbolizes hard work and community, we embody those same values at The Comfy Place. We are not just another therapy practice; we are a family. Just like in a family, everyone's needs are different, and we understand that therapy is not one-size-fits-all. That's why we offer a range of therapies tailored to fit you or your child's unique needs and preferences.
You have many choices when it comes to online therapy in Utah, and we want to make sure you find the perfect fit for you. Our team of BIPOC therapists has diverse backgrounds and areas of expertise. So we can match you with the right therapist. One who truly gets you. Each session will be personalized using evidence-based and trauma-informed techniques. To help you move towards living a happier, healthier life.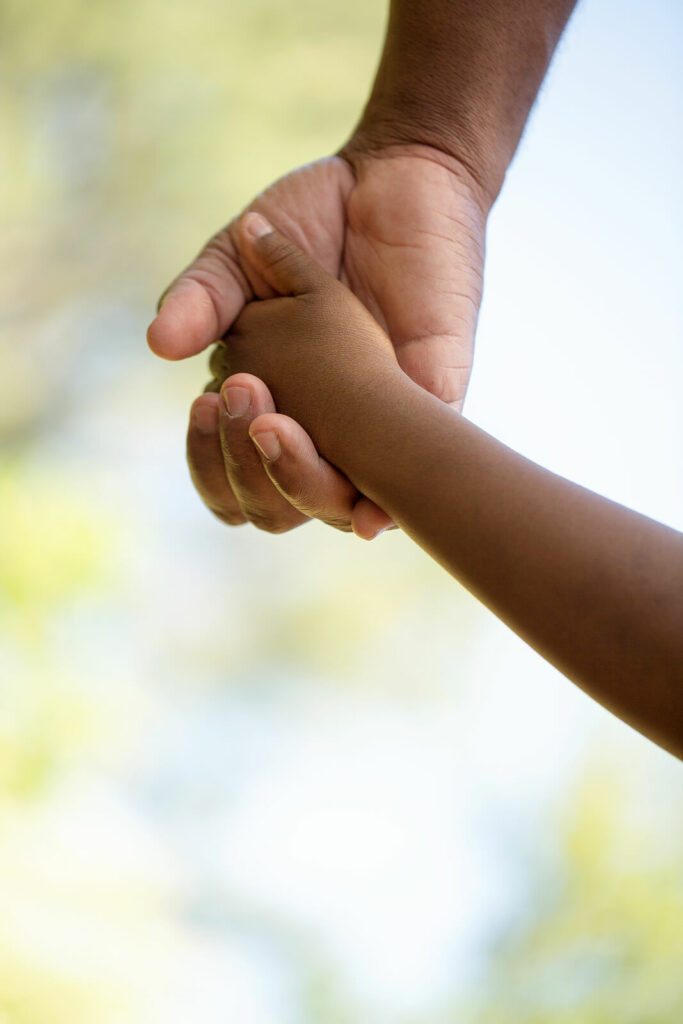 Everything We Do is Centered Around You.
At The Comfy Place, we believe that everyone deserves to have access to quality therapy, no matter their age, background, or struggles. We believe it is our role as your therapist to guide you and challenge you when needed. And our therapists are committed to doing whatever it takes to help you get the support that works best for you.
No matter if you are a child, a teen, or an adult, we are here for you. We take our motto "Have Fun, Get Real, and Heal!" seriously, and we will do whatever it takes to make that happen. Whether you need to get up and do some yoga during your session or play with playdough while talking, we got you covered. Our goal is to create a safe and comfortable environment where you can be yourself and get the help you need to thrive.
We Support BIPOC Individuals With Experienced and Compassionate Therapists
At The Comfy Place, we understand that being a BIPOC individual in Utah can come with its own unique set of challenges. This is why our team is committed to providing culturally-responsive and inclusive services for our clients. Our team of therapists includes BIPOC individuals who are comfortable addressing issues related to race and identity. We understand the importance of representation. So we want to ensure that all clients, regardless of their background, feel seen and heard during therapy.
Maybe you or your child were adopted into a white family and are struggling with identity and belonging. Or perhaps you are experiencing colorism. Or not feeling comfortable in your own skin because you don't see people who look like you around you. Maybe you're experiencing discrimination or microaggressions at school or work. Whatever your experiences may be, our therapists are here to support you and help you navigate these complex issues. With their training and expertise, they can provide effective therapy. Therapy that is rooted in cultural competency and understanding.
Support Doesn't Stop at the End of a Session
The support we offer via online therapy at The Comfy Place goes beyond just our therapy sessions. We know that real healing and growth happen outside of the therapy room, too. That's why we provide resources, tools, and ongoing support. To help you continue your journey towards personal wellness even after your session has ended.
Perhaps you need coping strategies for dealing with stress at school or work. Or you want to learn how to better manage your anxiety. Maybe you want to support your child in finding representation in the media or learn how to have conversations about race and identity. Our team is here for you, offering guidance and support every step of the way. We are always here to listen, provide resources, and cheer you on as you make progress towards your mental health goals.
Online Therapy that Prioritizes Your Comfort and Convenience
Living in Utah has its perks, but it also means dealing with the unpredictable weather and traffic. Sometimes it's just not possible to make it to an in-person therapy session. That's why we offer online therapy in Utah for your convenience and comfort. You can attend sessions from the comfort of your own home or any quiet and private space of your choosing.
Our therapists have done the research on online therapy's effectiveness and are trained to provide the same quality care you would receive in an in-person session. Plus, with our online therapy services, you can say goodbye to long commutes and hello to more time for self-care and other activities. Your teen would like to go skiing after school, but they have a therapy session? No problem! You have class the University of Utah and can't make it to an in-person session? No worries! This is why we offer online therapy, to make your life easier and prioritize your comfort.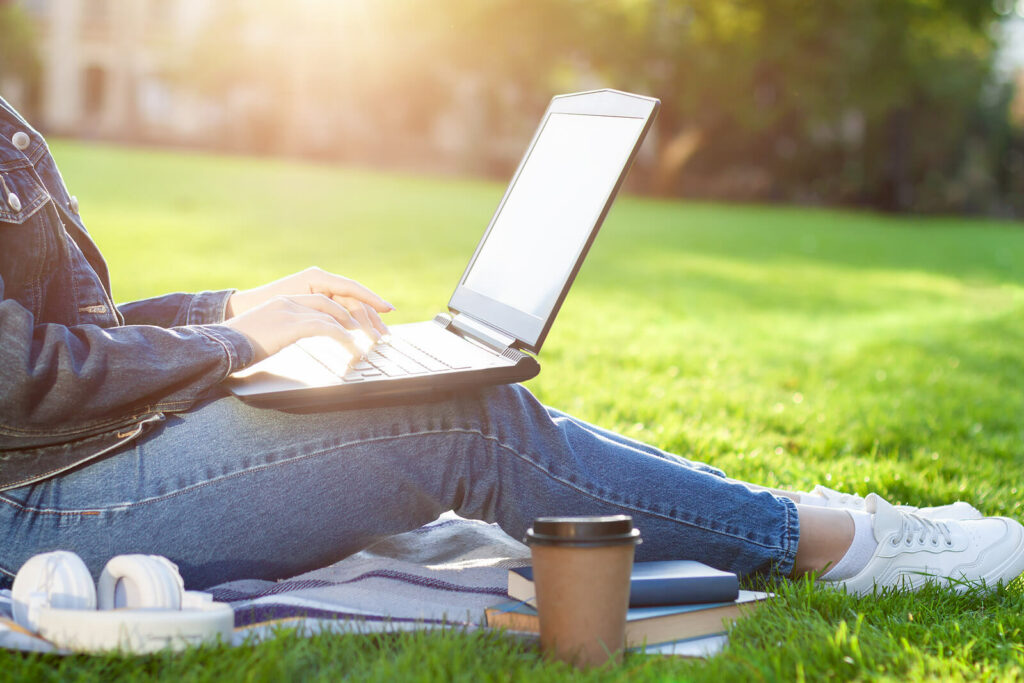 Take the First Step Toward Healing and Growth With Online Therapy in Utah
Choosing the right therapist is an important decision and can sometimes feel overwhelming. We get it, and that's why we want to make the process as easy as possible for you. You deserve to work with a great therapist who truly gets you and provides personalized care tailored to your unique needs. At The Comfy Place, our team is dedicated to helping you achieve your mental health goals and live a happier, healthier life. Whether that be tackling past traumas, managing stress and anxiety, or finding self-love and acceptance – we're here to support you every step of the way. Our compassionate therapists are ready to support you, so don't hesitate to reach out and take the first step towards healing and growth with online therapy in Utah. Let's take that first step together:
Other Therapy Services Offered at The Comfy Place 
At The Comfy Place, our team knows you and your loved ones may need different services, because you all have unique and different stories. So we aim to provide diverse services that address a variety of mental health needs. Our therapists are trained and experienced in addressing a range of issues, including but not limited to: Therapy for Adults, Therapy for Young Adults, Therapy for Teens, Children's Therapy, Family Therapy, Group Therapy, Therapy for Couples, and Online Therapy. We also specialize in Anxiety, LGBTQ, Brainspotting, EMDR, Play Therapy, ADHD and ADD, PTSD, Depression, Anger Management, Self Esteem, Somatic Experiencing Therapy, IFS Therapy, and Life Transitions. We're here with open arms, ready to support you on your journey towards healing and growth. Let's work together to create a comfy place for you, where you can thrive and live your best life!