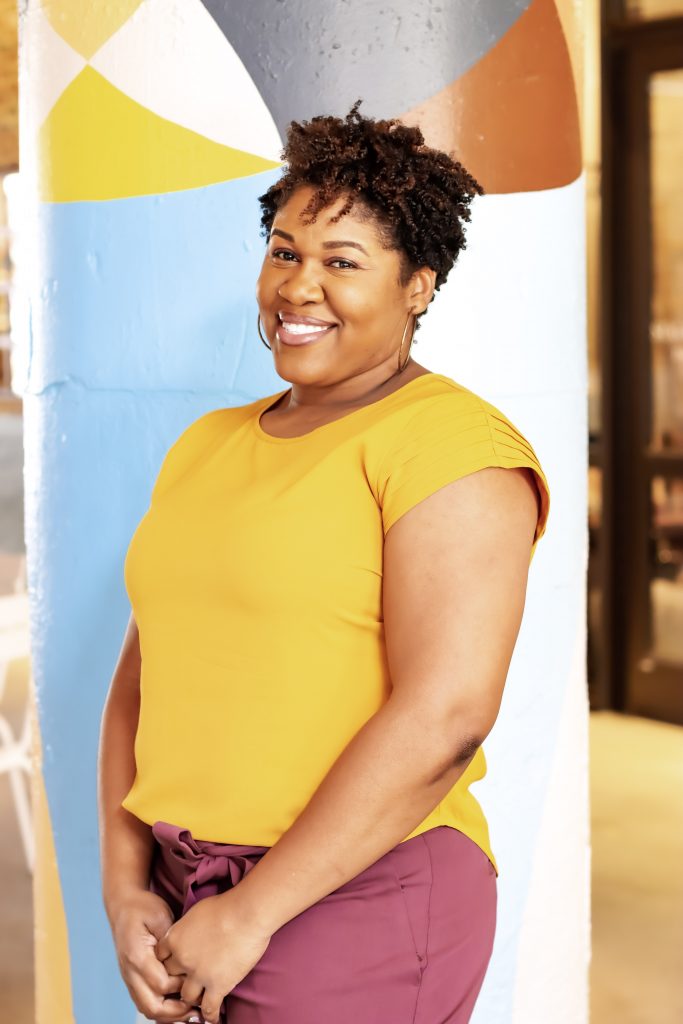 Rates:
Initial Intake Session: $250
Individual Therapy: $175 per 50 min session
Family Therapy: $200 per 50 min session
Specialties: Trauma, EMDR, Brainspotting, TF-CBT, Play Therapy, Anxiety, Autism, LGBTQ, PCIT, IFS, SE, Stress, Sandtray Therapy
Virtual appointments available to residents in Georgia, Florida, Massachusetts, Vermont, New Hampshire, Utah, Rhode Island, South Carolina, Maine and Pennsylvania.
Insurances accepted: Private Pay Only
Lisa Ibekwe, LCSW, LICSW, CAMSII
Licensed Clinical Social Worker
Therapist for Children, Teens, and Young Adults
CEO and Founder of The Comfy Place
She/Her
I  am a young and zealous therapist who is passionate about my work with youth and adolescents. I am a Licensed Clinical Social Worker in Georgia, Maine, Rhode Island, Florida, Utah, Massachusetts, Vermont, South Carolina, Pennsylvania, and New Hampshire. I have been in the field of Social Work since 2015 and have amassed skills providing direct clinical services to youth and adolescents and indirect consultation services on program development for youth serving programs. I graduated from St. Mary's University with a Bachelor's in Biology and Psychology. I then obtained my Master's in Social Work at the University of Pittsburgh where I also attained certificates in working with Children, Youth, & Families and Human Service Management.
I began my career working with youth with Developmental Disabilities and Autism in Pennsylvania. After moving to Georgia, I transitioned into working with youth experiencing Behavioral and Mental Health disorders in schools and residential settings. Most recently, I have worked as a psych assessor, evaluating youth and adolescents who come to the hospital with suicidal ideation or behavioral concerns. I developed competence working with youth and adolescents with Oppositional Defiant Disorder, Attention Deficit Hyperactive Disorder, Depression, Anxiety, Trauma, LGBTQ issues and Adjustment issues, to name a few.
I am a trained Brainspotting Practitioner and Certified Eye Movement Desensitization and Reprocessing (EMDR) therapist. I am also trained in Somatic Experiencing (SE), Internal Family Systems (IFS) and Parent-Child Interaction Therapy (PCIT) in which I incorporate components of each modality into my work with youth, families, and young adults. In addition to that, I am a Certified Trauma Focused -Cognitive Behavioral (TF-CBT) Therapist, Certified Level 1 Reiki Practioner, and Certified Anger Management Specialist (CAMSII). I have trained in and practiced trauma-related treatment in both inpatient and outpatient settings with children and adolescents and am currently working towards multiple specialized trauma certifications. I also have experience working on Life Skills, Independent Living Skills, and facilitating Life Coaching with adolescents and young adults. 
Throughout my career I have worked with individuals and families of all ages and demographics. I am committed to involving the family in the therapeutic process in my work with children and adolescents and am passionate about creating a secure and fun environment for all to heal and grow. 
I encourage and support youth and adolescents on their journey of self-discovery and promote independence throughout the lifespan. I offer a compassionate and safe environment through an eclectic approach to therapy that encompasses various modalities like Trauma Focused Cognitive Behavioral Therapy (TF-CBT), Cognitive Behavioral Therapy (CBT), Play Therapy, Eye Movement Desensitization and Reprocessing (EMDR), Brainspotting, Internal Family Systems (IFS), Somatic Experiencing (SE), Parent Child Interaction Therapy (PCIT), Sandtray Therapy, Person-Centered Therapy, Animal Assisted Therapy and various Behavior Therapy techniques. 
My Specialties: 
Certified Trauma Focused-Cognitive Behavioral Therapist (TF-CBT)

Certified Anger Management Specialist II (CAMSII)

Trained in CSEC (Commercially and Sexually Exploited Children) specific trauma approaches

Certified EMDR Therapist and Consultant in Training 

Brainspotting Therapist, Level 3 Trained 

Trained Play and Sandtray Therapist

Trained Intermediate Level II Somatic Experiencing (SE) Therapist

Trained Internal Family Systems (IFS) Level II Therapist

Trained in Parent Child Interaction Therapy (PCIT) 

Trained in Flash Technique for EMDR Therapy
Certified Level I Reiki Practitioner 
Trained Perinatal and Maternal Mental Health Therapist through Postpartum Support International 

Certified Prepare and Enrich Facilitator
My Education: 
Masters of Social Work, University of Pittsburgh

Bachelors of Science in Biology, St. Mary's University

Bachelors of Art in Psychology, St. Mary's University
My Licenses: 
Georgia, LCSW

Utah, LCSW

Florida, LCSW

Maine, LCSW

Vermont, LICSW

Rhode Island, LICSW

Massachusetts, LICSW

South Carolina, LISW-CP 

New Hampshire, LICSW

Pennsylvania, LCSW 
I'm excited to work with you and help you reach maximum healing!