Therapy
in
Hiram, Georgia
Quality Care That Is Designed With You In Mind
Living outside of Atlanta comes with the perks of being away from the city and a constant stream of activity. But it can also present the challenge of finding quality mental health care for yourself or a loved one when needed. You may have found a quality therapist in or closer to Atlanta but sometimes the drive isn't always feasible. Or, you're struggling to find a therapist that specializes in children's mental health care, a seemingly never-ending search.
Distance should not be a barrier to you or your child getting the support or healing that you need. You should be able to live in the Hiram area and still have access to quality care. Finding a quality therapist and taking the time to speak with them should not add hours of stress or worry. That's why at The Comfy Place, we make it easy.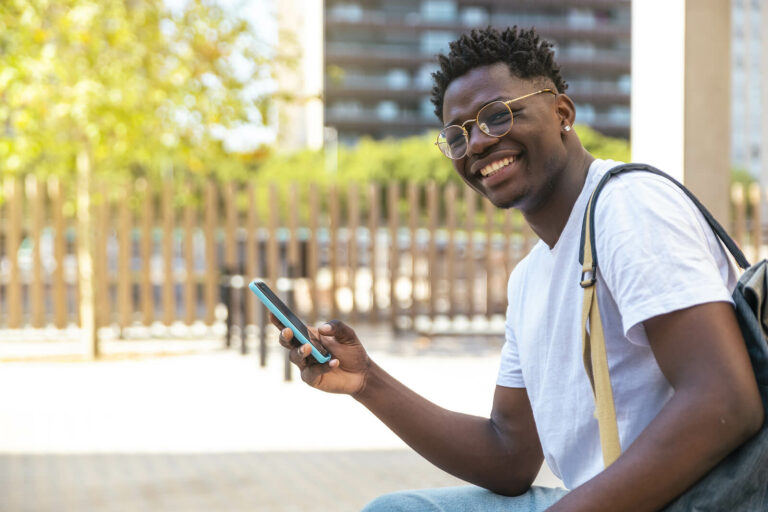 Why Someone Might Seek Therapy in Hiram, GA?
Finding quality mental health care and a therapist who can connect with you in your area isn't always easy. But at The Comfy Place, we have online services for those living in Hiram, GA, or any of the surrounding counties. At The Comfy Place, we make sure that no matter where you are located, you have access to a well-trained therapist. Some reasons why someone might seek therapy are:
Gain better insight into their thoughts, emotions, and behaviors.
Manage a particular stressor or life change.
Guidance in creating healthier relationships with others.
Work through an issue stemming from childhood trauma.
Reduce symptoms of anxiety, depression, and isolation.
Learn tools to better understand and cope with emotions.
Navigate a conflict in a marriage or family.
Their child is exhibiting new behaviors, depression, or isolation.
Racial anxiety, especially in multi-race adoptee families.
Where you live should not dictate or be a barrier to getting the mental health care that you or your loved ones need. At The Comfy Place, we understand that seeking out therapy for yourself or your child can be challenging. From lack of providers to cultural competency, and time and availability, you shouldn't have to worry about any of that. That is why our therapists make it easy by offering online and in-person services to those located in Hiram, GA, and its surrounding counties. So, if you're from Hiram but are now a college student at Georgia State University, a resident of Cobb County, or just looking for quality care in your area, we are here with open arms to help you.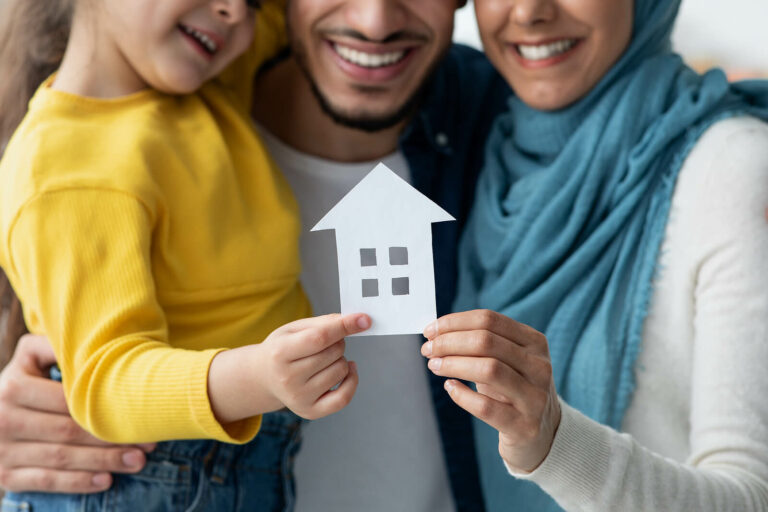 We Keep You in Mind At The Comfy Place
At The Comfy Place, we understand that living in rural areas can make accessing mental health care difficult. That's why we strive to provide quality therapy that is tailored to you and the area where you live. Rural care doesn't mean lesser care or lesser quality. We believe that everyone deserves to get the help they need. Our therapists have worked with many individuals living in rural areas that had barriers to accessing care due to location and lack of resources.
Before coming to The Comfy Place, they felt as if they had to settle or not receive care because of their location. We are here to change that narrative. Our team wants to make sure no one in Hiram, GA, or any surrounding counties, ever feels like they will have to settle for anything less than quality care. This is why we have quality trained therapists that are not scared to go deep with our clients and help them heal. We even have child therapists that can be difficult to find, you don't have to worry about that here.
You Can Get The Support and Healing You Need
No matter if the struggles you or your child are facing are big or small, we want you to know that The Comfy Place is here to help you have fun, get real, and heal. Our therapists will welcome you as you are and support you as you seek healing and growth. We will provide a judgment-free space that feels safe and comfortable but also fun and engaging. This way whether you are a child, teen, or adult, we can meet you where you are and work together to create a healing space that works for you.
Our Approach to Therapy in Hiram, GA
At The Comfy Place, we believe that each individual is unique and deserves to have an individualized plan for themselves or their child. Our role as your therapist is to help guide you and, when needed, to challenge you in ways that will allow for growth. We believe that when given the chance and the right tools, every individual can find healing and peace. This is why our therapists provide a variety of services and our approaches reflect our diversified family.
We only will use the approaches that will best suit you, your family, or your child. Some of these approaches include EMDR, Brainspotting, IFS, Somatic Experiencing, TF-CBT, the Gottman Method, EFT, Play Therapy, Sand Tray Therapy, and more. Each approach we use looks at trauma from a brain-body-based connection. We also look at how the brain-body-soul connection impacts and empowers our clients to heal and grow.
We Are Committed To Your Healing
Our therapists help people by being people who care. We show up and show out for our clients. If you are needing to get up and do some yoga – we'll do it! If you need to play with playdough while we talk – we have you covered! We are committed to doing whatever it takes for each person who comes to us to get exactly the kind of help that works best for them. Our team is here to provide a safe and supportive experience for each person's unique journey to healing.
We Support BIPOC Individuals With Experienced and Compassionate Therapists
At The Comfy Place, we recognize the unique challenges faced by BIPOC individuals in Hiram, GA, which is why our team is dedicated to offering culturally-tailored and inclusive services. Our therapists, hailing from BIPOC backgrounds, are well-versed in addressing race and identity-related concerns. Understanding the significance of representation, we prioritize ensuring that all clients, regardless of their background, feel fully acknowledged and heard throughout their therapy sessions.
You or your child might be grappling with identity and a sense of belonging, especially if adopted into a predominantly white family. Feeling unsettled due to colorism or a lack of familiarity in your surroundings can be quite distressing. Experiencing discrimination or subtle biases at school or work may also be a part of your experiences. No matter your situation, our therapists are here to provide unwavering support and assist you in navigating these intricate issues. Through their specialized training and expertise, they deliver effective therapy deeply rooted in cultural competence and understanding.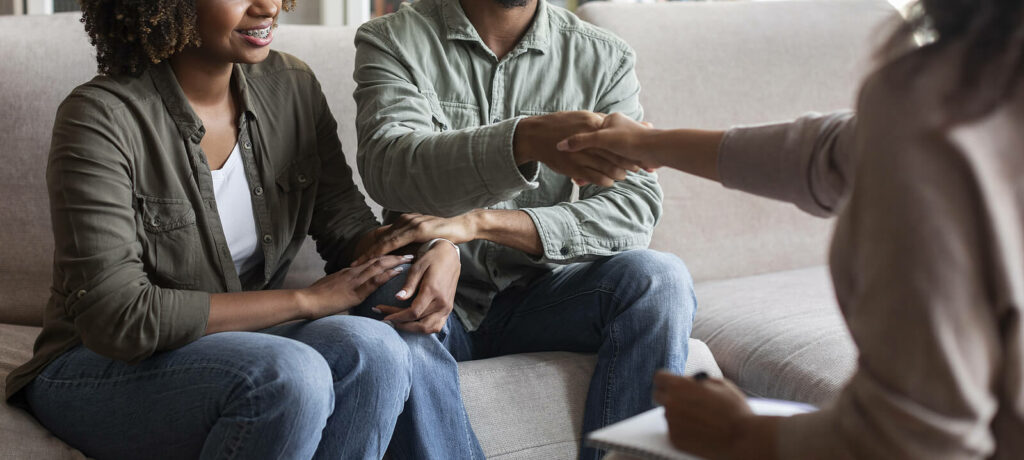 Receive Quality Care With Therapy in Hiram, GA Today!
You and your child can still find providers who will show up and offer the care that you deserve with The Comfy Place. Our team makes it our goal to provide quality care in the comfort of your home or our office. We want to make sure that you have access to the best care possible no matter where you live. Our compassionate and experienced therapists are here to welcome you and your family with open arms and provide the support that you need to maximize your healing and growth. If you're interested in starting your therapy journey: 
Other Therapy Services Offered at The Comfy Place 
At The Comfy Place, our team knows you or your child may need a variety of services to heal and grow. This is why our compassionate therapists provide a variety of services online or at our practice in Georgia. Our services include Therapy for Adults, Therapy for Young Adults, Therapy for Teens, Children's Therapy, Family Therapy, Group Therapy, Therapy for Couples, and Online Therapy. We also specialize in Anxiety, LGBTQ, Brainspotting, EMDR, Play Therapy, ADHD and ADD, PTSD, Depression, Anger Management, Self Esteem, and Life Transitions. We are passionate about your healing and we want to help you get the care that you need in any way that we can.