Although we specialize in working with children, we also work with adults and our approach is non-traditional and eclectic in nature because we emphasize that therapy can be fun while you heal.
Life's events can be quite unpredictable. In a very short period of time, we can move from smooth sailing to complete turmoil. We all experience times when we feel down, discouraged or even lost in life. We have so many things to juggle. It is easy to get bogged down in one aspect of our world like relationships, death in the family or even just day-to-day responsibilities. For some, coping with the stressors of everyday life can be overwhelming. None of us are immune from experiencing crisis or trauma in our lives. If you have noticed you have signs of depression, anxiety, stress, grief or other problems, therapy can help.
Adults tend to be quicker to recommend counseling for their loved ones, children or friends, than for themselves. But you deserve a happy, healthy and fulfilling life. You should never put off getting therapy, whether for yourself or as part of your relationship.

Our approach with our adult clients is one that embraces the inner child that we all have and strives to help you to overcome your challenges and live your best life. If you want a different, fun approach to therapy, then The Comfy Place may be the right place for you.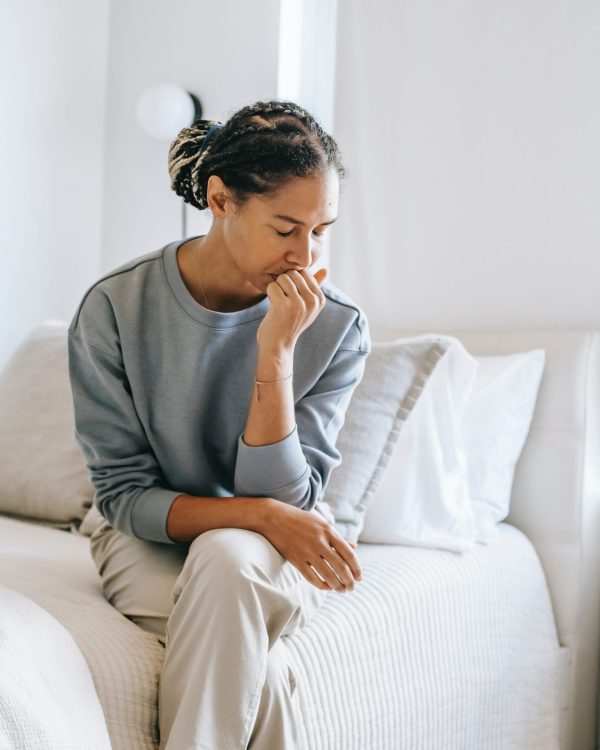 There is tremendous value in talking through problems and identifying feelings with a therapists who has the experience, training, and expertise to understand what you are going through as they help you create a plan to turn your life around. Our therapists specialize in helping people understand the reasons why they do what they do, and how emotional and behavioral patterns may impact them and their relationships. Working together as a team we will infuse compassion, healing, fun, and encouragement into the therapy process to help you gain freedom from your worries.
Our hope is that you will emerge from the therapy process with a sense of overall well-being, increased self-esteem, hopefulness, a feeling of strength, and improved self-awareness.
Our Areas of Expertise:
Trauma

Anxiety

Behavior Issues

Depression

Communication and Social Skills

Abuse and Neglect

Thoughts of Suicide or self-harm

Substance Abuse

Identity Development

Relationship Issues

Self Esteem Issues

Spiritual Issues

LGBTQIA+

Life Transitions

ADHD / ADD

Autism

Grief and Loss

And others
Is Adult Counseling Right for Me?
How do you know if adult counseling is right for you? The reality is that therapy can positively affect everyone's life. But most of us seek it out only when we are struggling as part of daily life. 
From your therapy sessions, you can expect to learn more about yourself, relationships, and life. You can build healthy coping skills for difficult times and become more resilient towards the difficulties we all inevitably face. Therapy for adults also provides a built-in support system for times when you need help making big decisions, achieving goals or just keeping up with your daily routine. You can gain all of these benefits and so many more whether you decide to see a therapist face-to-face or through virtual therapy.
It is particularly important to see a therapist if you struggle with symptoms of mental illness. Therapy for adults often focuses on treating the individual's specific conditions or symptoms like:
Depression
Anxiety
Trauma and recovery
Problems with your child
Stress
Anger
Grief
Life changes
Relationship problems
Digestive issues
Chronic headaches
Phobias
Nightmares
Insomnia
Substance abuse
Therapy for adults can help you understand your mental health condition and associated symptoms like those above. You can also set goals for your future and work toward those goals with your therapist as a guide.
Benefits of Therapy for Adults
Life can wear anyone down from time to time. If you are struggling to get through your daily responsibilities, it is a good time to start therapy for adults. You should also seek help if you have difficulty managing your emotions, romantic relationships or friendships. The same is true if you suffer from low self-confidence or motivation. 
Therapy for adults can help you in many ways. These benefits include:
Learning healthy coping skills
Improving interpersonal effectiveness such as through dialectical behavioral therapy (DBT)
Emotional regulation through DBT, psychodynamic therapy or other therapies
Changing your behaviors through cognitive behavioral therapy (CBT), motivational interviewing or other methods
Setting goals and working to achieve them through general counseling
Reducing stress through stress management techniques
These are just a few of the many benefits of talk therapy for adults. 
The right time to seek out therapy is anytime you feel your life is not going as you hoped or planned. If you feel angry, stressed, depressed, anxious, or troubled by your relationships, therapy is a safe place for improving those symptoms and related aspects of your life.  
Types of Therapy We Offer:
Cognitive Behavioral Therapy (CBT)

Dialectical Behavior Therapy (DBT)

Eye Movement Desensitization and Reprocessing (EMDR)

Trauma Focused- Cognitive Behavioral Therapy (TF-CBT)

Art Therapy

Internal Family Systems (IFS)

Attachment-Based Therapy

Sandtray Therapy

Brainspotting

Somatic Experiencing (SE)

Yoga-Informed Psychotherapy

And Others
Contacting us is the first step to healing. Don't wait to reach out, we're here to answer your questions and support you.