"There's nothing wrong with you. There's a lot wrong with the world you live in." - Chris Colfer
Do you have a child who could you use a safe place to talk?  Would they like to discuss the sources of their anxiety or depression as it relates to their LGBTQ+ identity? Or maybe they just came out to you and have questions about hormone replacement therapy (HRT) or transitioning? 
You have come to the right place.
Therapy for LGBTQ+ Children and Teens
A CDC Study, showed that one in four high school students identify as LGBTQ. Additionally, about 3.2 million LGBTQ youth are between the ages of eight and eighteen. LGBTQ children and teens may experience feelings of being "different." The child or teen may not always understand what this means to them.
However, because society has reached a greater acceptance with LGBTQ identities children may recognize these feelings at an early age. They may begin to explore gender or same-sex relationships as early as preschool or kindergarten. However, for other individuals, the identity becomes clearer at puberty when they begin to experience "crushes" or sexual attraction to others. 
For many individuals, this is a time of excitement and exploration of their sexual identity as they begin to discover who they are. However, for others, it can be a period of anxiety and stress. 
Children and Teens Face Immense Pressure to Fit in
LGBTQ Youth are often face with immense pressure to fit in. Which has only become magnified by a society obsessed with unrealistic expectations broadcast on social media.
Teens may not only fear coming out to their families, but they may worry about what this will do to their peer relationships as well. 
Many LGBTQ+ Youth Hide Their Feelings
Some children or teens may suppress or hide their feelings and identities in order to fit in at their schools or in their communities. However, this may have a negative effect. Suppression and hiding feelings may lead to feelings of isolation. 
This can then cause children and teens to experience symptoms of anxiety and depression. As well as placing them at an increased risk of mental illness.
Individual therapy can help children or teens to explore their identities and come to an understanding of who they are. Therapy can assist children and teens in processing feelings and working toward empowerment as they discover their place in society. 
LGBTQ+ Affirming Therapy for Your Child or Teen is Important
Stigma in any form is an impediment to the well-being of those who experience it. It can be especially difficult to find a therapist as a member of the LGBTQ+ community. The community has experienced so much rejection over the years, and while things have improved, our culture still has a ways to go to be inclusive and accepting. When working with us, your child will feel secure and accepted for who they are. 
It is an important distinction to us that we are LGBTQ+ affirming, and not only accepting. Our team recognizes that gender identity and sexual orientation are a part of who your child is but we also recognize that your child is more than just their identity. We encourage our youth and adolescents to discuss as much or as little of this as part of our work together. Therapy should be about what they want it to be about. We are not just "tolerant", but welcoming. Our team is committed to offering the most compassionate therapy without discrimination or bias.
We believe everyone deserves compassionate care and want to hear your story.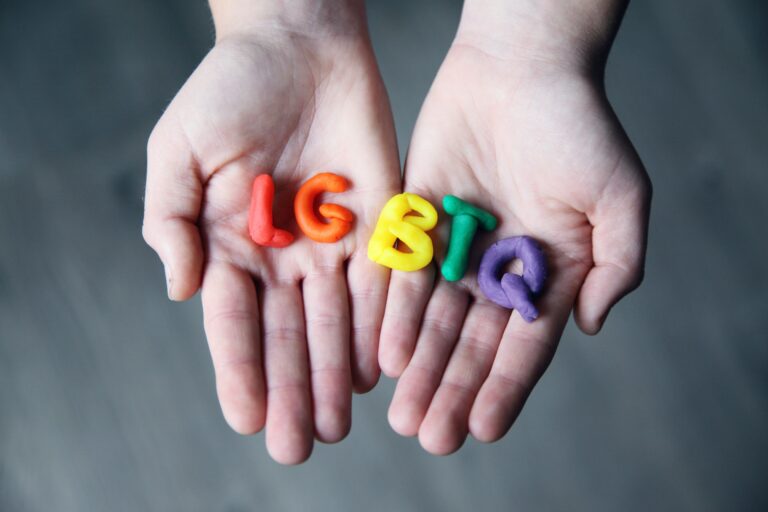 Who Your Child is Matters to us
When your child comes out to you or you suspect that they are struggling with their sexual orientation, you may not know exactly what type of support to provide for your child. 
Whether your child is unsure of their identity or they know exactly who they are and just want to work with an LGBTQ therapist who gets them. Our therapists will hold space for them. Our team focuses our sessions on who your child or teen is and what they want to achieve in therapy. 
The Comfy Place also understands that some children or teens may not be ready to talk about their LGBTQ experience. We support our youth to move at a pace that is comfortable for them. If they come into therapy as a member of the LGBTQ+ community and never discuss anything about their sexual or gender identity then that's fine. We just want them to know that the LGBTQ+ therapist respects all of who they are as a person. Our therapists are here to support them in their journey with therapy in ways that make sense for them.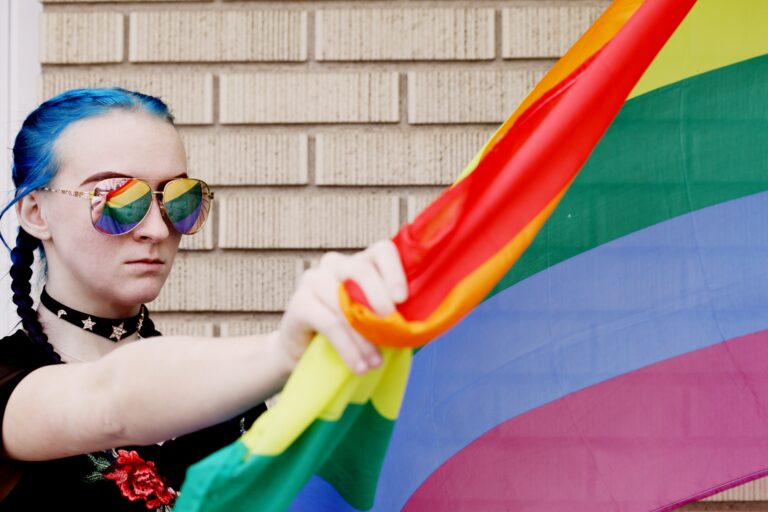 How Can Parents Support LGBTQ+ Children and Teens
Did your child or teen express to you that they are gay or lesbian? Or bisexual? Maybe they are questioning their sexual orientation? Or do you suspect they may be afraid to share their sexual orientation with you? Are you unsure of how to support your child or teen through this process? Do you want to give your child a safe space to explore this topic?
When your child comes out to you or you suspect that they are struggling with their sexual orientation, you may not know exactly what type of support to provide for your child. As parents, you may want support or guidance in how to best support your LGBTQ child or teen. Many parents, even while being very supportive, may not be familiar with the topics and may need their own support during the process. You may not know the correct terminology to use when talking to your child or teen.
You Want to Support Your Children or Teen
Or you may not realize that advocating for your child just became a lot more challenging as you work to make sure your child has safe spaces to learn and grow. Maybe you simply want to be more educated on your child's experience and want to learn what to look for if your child or teen is struggling. 
This can be a hard topic to discuss with your child. For parents of LGBTQ+ children and teens, it can often be difficult to know how to help affirm your child's identity. We work from a place of healing and helping as we help you learn how to integrate your child's gender identity and sexual orientation into your world. We also provide support on how to approach these issues with those who are less supportive of your child.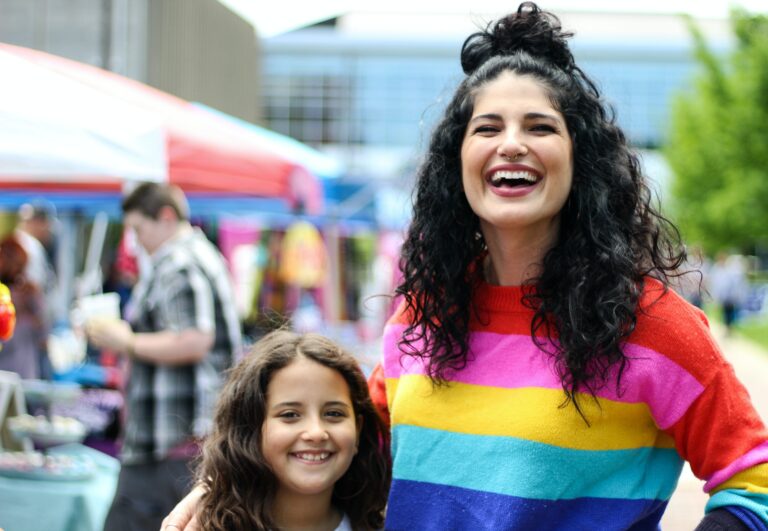 As a Parent You May Feel Unprepared
LGBTQ+ and non-binary children and teens may face unique difficulties that you as a parent may feel unprepared or unequipped to handle. For many children and teens, coming out to their parents about their sexual orientation is the scariest situation they have ever faced. However, your support is a very important factor in their development and overall life satisfaction. Remember your child does not expect you to be the expert in this area, they just want to know that you love them no matter what. Family therapy can be very beneficial for you and your child or teen during this journey. 
It is important to note that each child will take their own path to self-discovery of their identity, just as you will take your own path to acceptance of your child's identity. Parental support and acceptance is critical to your child's happiness and overall well-being. Individual therapy can offer you the help you need to fully support your child or teen on their journey. 
How Our Therapists Work With and Support Our LGBTQ+ Children, Tweens, and Teens
Here's what your child can expect from us when they come in for therapy:
We'll be open and non-judgmental.
We don't make assumptions about who your child is and how they identify themselves. We'll invite them to share with us, and we'll help them explore the things they want to work on. 
We'll be sensitive to your needs.
We know that children and teens within the LGBTQ+ community may have different experiences so our goal is to listen and help them work through any issues or questions they may have. 
We'll ask questions and be honest.
As therapists, we want to learn about your child or teen. We'll ask them questions about their experiences, who they are, and their life. 
We'll affirm your child or teens identity.
Even if your child or teen feel like they are a work in progress, we will empower them to use their voice and help them heal, grow, and live in an authentic way that honors all parts of their identity. 
Ready to Support your Child or Teen With Therapy for LGBTQ Youth in Macon, Alpharetta, Savannah, or Hiram, GA?
Supporting your LGBTQ child or teen on their journey is essential. Find an affirming LGBTQ therapist specializing in LGBTQ youth who can provide a safe and affirming space at The Comfy Place for your child to explore their identity, cope with challenges, and thrive authentically. Take the first step towards ensuring your child's mental well-being and happiness by seeking therapy that embraces and celebrates their unique experiences. Follow these three simple steps to get started:
Schedule Your Free 15-Minute Phone Consult
Learn More The Comfy Place and Our Services before your child or teen's first session
Begin supporting your child or teen's unique journey!
Other Therapy Services Offered at The Comfy Place
At The Comfy Place, we understand that our clients and their families may face challenges that require a different approach. This is why our team of  compassionate therapists provide many different services online in Georgia or at our in-person practices in Macon, Hiram, Savannah, and Alpharetta, Georgia. Our services include: Counseling for Adults, Therapy for Young Adults, Therapy for Teens, Children's Therapy, Family Therapy, Group Therapy, Therapy for Couples, and Online Therapy. We also specialize in Anxiety, Play Therapy, ADHD and ADD, PTSD, Depression, Anger Management, Self Esteem, and Life Transitions. The Comfy Place is also accepting new clients for counseling in Florida, Massachusetts, Rhode Island, New Hampshire, Pennsylvania, Maine, Vermont, Connecticut, New York, Utah, Michigan, Illinois, and South Carolina.
Our Comfy Place team is here with open arms and ready to provide you with support!
If you or someone would benefit from LGBTQ child and teen therapy, you don't have to do it alone; we can offer help and support.