"Every answer you are seeking is already inside of you. Look within. Do the inner work." - Akiroq Brost
Have you ever found yourself conflicted where a part of you is really excited about a new experience but then another part of you is terrified. Or maybe one part of you feels happy happy in your relationship whereas another part feels trapped. say, You may wonder who are those parts and why is there such inner conflict amongst them. 
Internal Family Systems therapy (IFS) is a powerful therapeutic model that offers a unique and holistic approach to healing. It was created around the idea that we all have internal system with parts that hold different roles. Internal Family Systems therapy (IFS),developed by Dr. Richard Swartz, recognizes each person as an ecosystem, with a core self at the center and a multitude of parts that exist around it. When the ecosystem becomes unbalanced — when parts start engaging in extreme or distorted behaviors in order to protect exiled and vulnerable parts, the IFS therapist works with a client to find each part, learn what it wants, and help it return to being a positive part of the system. 
How Does Internal Family Systems Therapy Work?
Internal Family Systems (IFS) focuses on the idea that everyone is comprised of a variety of "parts," and that in order to heal ourselves and our lives, we must identify and tend to the root of the issues we are facing. By honoring your uniqueness and the infinite understanding of yourself — that only you possess — you can experience healing and transformation on a deeper level. 
Internal Family Systems is a compassionate form of therapy that welcomes all parts of the Self. It is a non-pathologizing, evidence-based form of psychotherapy that asserts that at their core, people are generally healthy, complex beings that have many parts of their personality, each with its own perspective, memories, emotions, goals, and motivations. In addition to these parts, individuals all have a Self that contains the love, wisdom, clarity, and compassion necessary to navigate the ups and downs of daily living. Ideally, parts are integrated and operate under the leadership of the Self.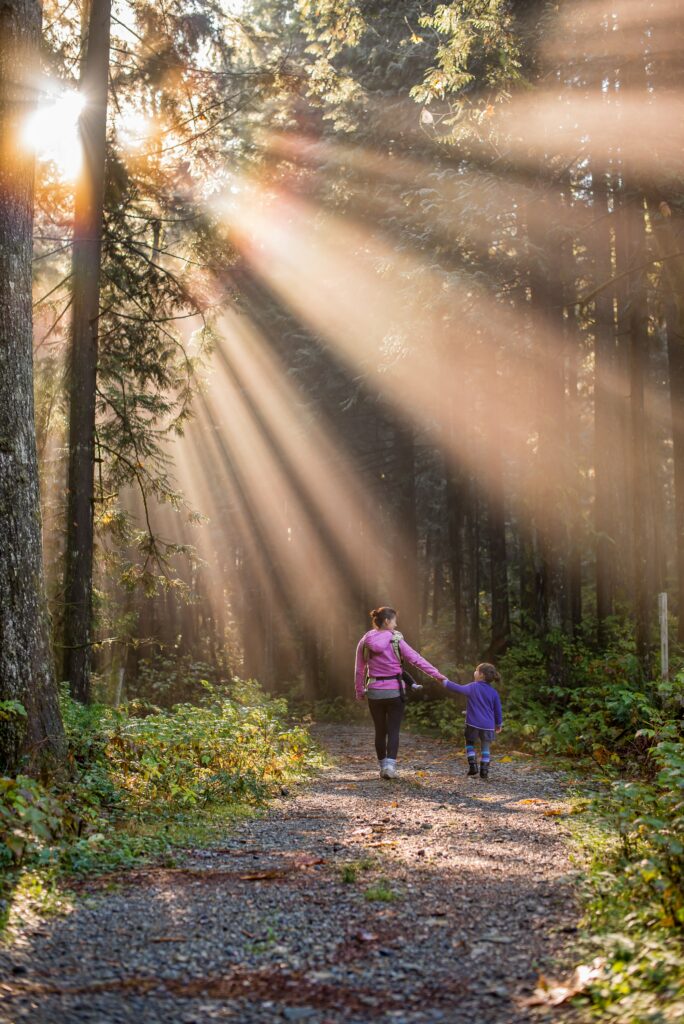 The goal of Internal Family Systems therapy is to help you access the various parts of yourself, heal any parts that have been wounded, and create balance and harmony between the parts that make up your whole Self. As you explore your inner system and work compassionately with your various parts, they can be healed and reorganized to work together in a way that enhances your life and leads to a sense of clarity, alignment and personal authority. It's like being the captain of a team and making sure all the players are working together towards the same goal. You will leave with tools to understand your system, engage and transform your symptoms and challenges, and emerge as yourself in a way that is authentic and whole. It is this healing of your internal family system that can help you overcome whatever issues you're facing. 
What is the "Self" that keeps being mentioned?
In Internal Family Systems therapy, the Self is different from our parts. The Self is what is sometimes referred to as our Soul or Core or a spiritual state of being. IFS offers the opportunity to experience this state of Self. An IFS Therapist supports and helps someone to maintain a state of Self so they can build a relationship with their parts and thus heal. 
The truth is, you can't win when you are at war with yourself. 
IFS is a compassionate form of therapy that welcomes all parts of the Self. The main principles that are the core of IFS are:
All parts of you have good intentions even though their effects may be unhelpful or even if it might feel problematic and wreak havoc at times
Our parts carry burdens and take on protective roles in our system
We all have what is called "Self Energy". This is an innate form of energy that we are born with and don't need to create on our own. 
By exploring all parts of ourselves, we are able to let go of the outdated, unproductive facets of these parts and create a new future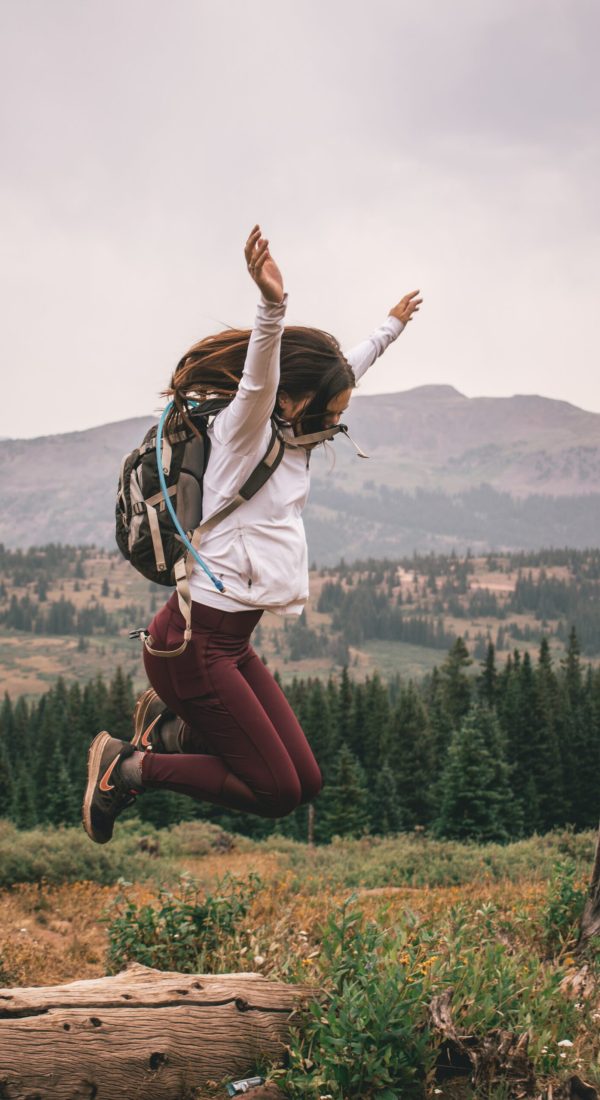 Can Internal Family Systems Therapy Help You?
Internal Family Systems can be used to treat individuals, couples, and families. While no two people have the same parts and everyone's experience of IFS therapy is unique, Internal Family Systems therapy has been shown to reduce signs of depression, relieve chronic pain, treat phobias, panic attacks, and help both individuals and couples overcome numerous other issues. 
IFS can also help with:
Trauma and PTSD
Anxiety and stress
Physical, emotional, or sexual abuse 
Grief and loss
Relationship problems with colleagues, partners, friends and family
Career issues
Improving resilience, confidence, and self-esteem
Obsessive-Compulsive Disorder
Depression
Body image issues and eating disorders 
Feelings of shame, guilt, anger, jealousy or fear 
Issues with trust and mistrust 
Drinking concerns and/or substance dependency 
Chronic health issues and illness
When all is said and done, IFS therapy can help you integrate all parts of your personality, so you can heal and live more freely from your authentic self and have fun doing it…. really.
What Happens in an IFS Session?
While IFS can be integrated into a traditional talk therapy session, it is typical for the primary focus of the session to be helping you connect with your inner world and explore your different parts with the support of Self Energy. Your therapist may guide you to go inward as you close your eyes and experience the process of accessing your parts, which will help you become more in tune with the inner wisdom of these parts. So pretty much, you will explore your internal world and identify your different parts yourself. 
Then as you discover your various parts you will learn how to communicate with your internal parts in a more effective and compassionate way. This will help you understand how these parts are affecting your thoughts, emotions, and behaviors, which can lead to greater emotional stability and resilience. 
Getting Started with IFS Therapy
If you're thinking about getting started with IFS therapy, here are some things to consider about this kind of therapy: 
Focuses on how the different parts of you interact, think, react, and express emotions.
While people are complex, there are no "bad" parts of our internal systems. IFS puts emphasis on developing a relationship between the different parts of ourselves.
Creates understanding of how to work out internal conflicts and move towards a state where you can heal. 
Helps you find balance instead of experiencing feelings of stress or discomfort.
Finds your voice to listen, guide, and support the different parts of yourself, instead of being held captive by reactive responses.
Gives you hope that you can change the way that you experience life, how you react to things that happen, and understand the way that you think.
"Internal Family Systems offers a possibility for healing that goes beyond traditional talk therapy and coping skills."
Our Commitment to Supporting Your Healing Journey
At The Comfy Place, we understand that healing from trauma is a unique and personal journey. That's why we are committed to supporting you on your healing journey every step of the way. We have worked with many individuals who have suffered from trauma. Before trauma therapy, they felt alone, helpless, and overwhelmed. They were suffering from panic attacks and anxiety. They didn't know what to do. However, after beginning counseling for trauma, they were able to find a sense of hope and resilience.
Our team of experienced therapists is here to provide you with the support, guidance, and assistance you need to heal from trauma. We understand the weight that trauma can have on your life, and we believe everyone deserves to live a life free of its burden. With compassion and expertise, we will work with you to create a safe and comfortable space where you can explore your feelings, process your experiences, and move toward a brighter future. 
We Will Welcome You with Open Arms, No Matter Where You are on Your Healing Journey.
Our commitment to your healing journey is unwavering. We believe that healing is a personal and unique process. We will work with you to create a customized treatment plan that meets your unique needs and goals. Throughout your healing journey, our therapists are here to provide you with a safe and supportive environment where you can heal at your own pace and in your own way during trauma therapy.
We do understand that taking the first step toward healing can be a big step. But we want you to know that you are not alone. Our therapists are here to stand by your side every step of the way. They will be providing you with the tools and resources you need to heal and grow. With our help, you can reclaim your life and move forward with confidence and resilience.
Interested in Beginning Trauma Therapy in Macon, Alpharetta, or Hiram, GA?
Your past doesn't have to determine your future. Whether online in Georgia or in Macon, Alpharetta, or Hiram, GA, trauma therapy can help you can gain the tools and skills needed to move forward and create a brighter tomorrow. Our team of compassionate and experienced therapists are here to help you unlock your inner resilience and find hope and healing in the midst of pain. Don't let trauma hold you back any longer. If you're interested in starting your therapy journey:
Other Therapy Services Offered at The Comfy Place
At The Comfy Place, we understand that you may struggle with more than just trauma. This is why our therapists provide a variety of services online or at our practice in Georgia. Our services include: Therapy for Adults, Therapy for Young Adults, Therapy for Teens, Children's Therapy, Family Therapy, Group Therapy, Therapy for Couples, and Online Therapy. We also specialize in Anxiety, LGBTQ, Brainspotting, EMDR, Play Therapy, ADHD and ADD, PTSD, Depression, Anger Management, Self Esteem, and Life Transitions. We're here with open arms, ready to answer your questions and get you or your child started on the path to healing and happiness!
Your past doesn't have to determine your future. Contact us today to talk about how we can help you start your healing journey!