We all know romantic relationships are hard work. Like cars, they require regular maintenance to keep them running well.

Do you feel like your relationship is at a standstill? 
Are you and your partner stuck in the same argument loop every night?
Do you feel like you and your partner are drifting away from each other, living more like roommates than partners?
You desire more intimacy between you and your partner?
Trying to decide if you should stay or go?
Are you ready to feel connected again?
Relationships are complex and take work, but we don't exactly know what type of work we should be doing. And how would we ? None of us were given a manual on how to navigate relationships effectively, or took classes that taught us how to connect with others successfully. We don't have an instructor who can help guide us through the real-life experience of marriage or committed relationships. 
Couples Therapy Can Help Provide Your Relationship With Support
All things can be improved and changed with just a little support, no matter how big or small. With couples therapy, you will learn how to communicate your feelings and needs, and get what you want out of your relationship.
On average, couples enter therapy about six years after they initially needed help, reminding us that it's never too early to consider couples counseling. Couples therapy provides a safe space for you and your partner(s) to discuss concerns, fears, hopes, ideas, and goals together, creating the relationship you want. Regardless of the state of a relationship, any couple can benefit from couples therapy in Georgia. 
Our compassionate couples therapists are happy to work with you at any phase in your relationship, no matter how simple or complex your problems may feel. Don't be one of those couples who goes years without getting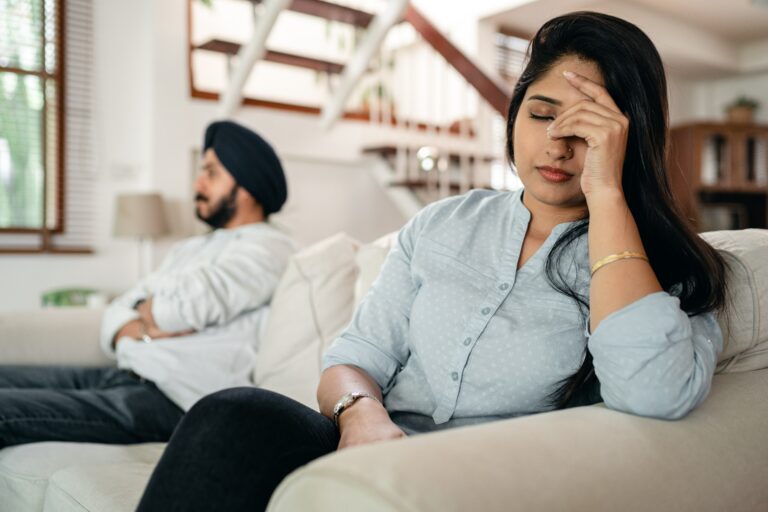 Some Areas of Concern That Bring Couples Into Couples Therapy Include:
You argue too much; you can't seem to communicate
You're distant from each other
Past hurts, disloyalties, or affairs still live in the present
You feel like you're constantly walking on eggshells trying to prevent your partner from becoming upset or angry
You're afraid your relationship is headed toward divorce
Managing emotional challenges
Parenting concerns 
Family dynamics or conflict with family & in-laws
Career changes
Intimacy concerns  
Creating a healthy relationship
Social media
Our Couples Therapists Areas of Expertise:
Couples affected by trauma (EMDR therapy available)

Couples balancing demanding work/life/family schedules

Couples who want help navigating coparenting, extended family, or blending their families

Divorce

Infidelity, cheating, or trust issues

Couples wanting to increase or rediscover Intimacy

Mental illness

Premarital counseling

Couples seeking to improve communication and conflict skills 

Exploring the next step (marriage, children, buying a house, etc.)

Couples trying to figure out the best relationship structure

Couples becoming new parents 

And others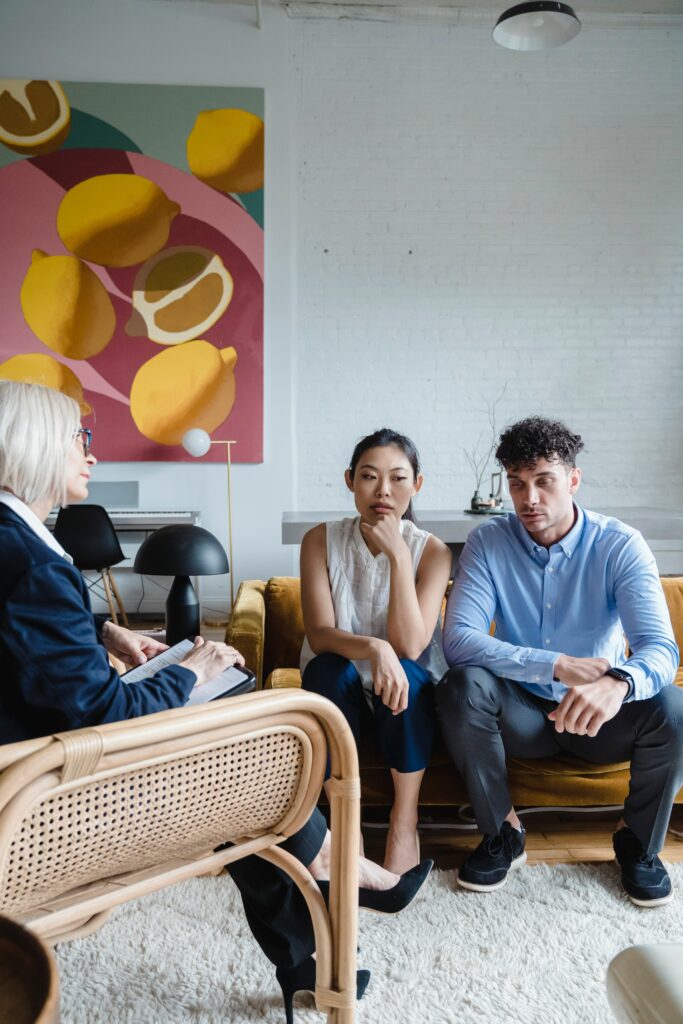 In our couple's therapy sessions, we help people develop the necessary skills needed to maintain sustaining love, peace, and happiness.
The Benefits of Premarital Counseling
Planning for marriage can bring up feelings of novelty, excitement, nervousness, and joy. In addition to wedding and family planning, pre-marriage preparation should include premarital counseling. Couples who seek out therapy before marriage have a higher chance of increasing marital satisfaction and a long-term success rate as compared to couples who don't seek professional guidance. Counseling provides an opportunity for couples to connect better, resolve and prevent issues, and build a solid foundation. The following are a few ways therapy can be beneficial.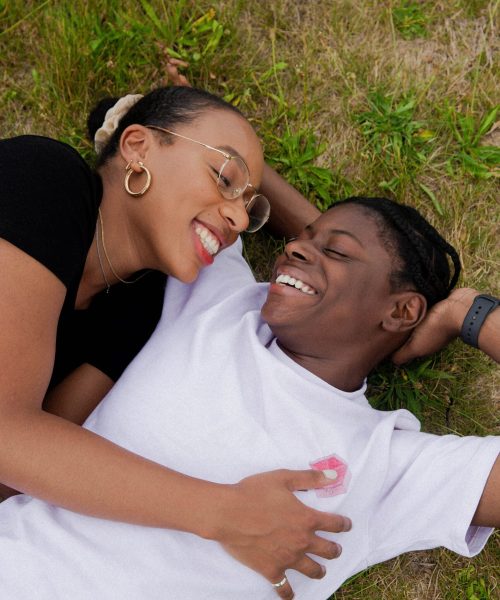 Premarital Counseling Provides an Opportunity to:
Address Past & Potential Problems
Couples have the opportunity to address past, personal issues that will inevitably affect the new marriage. Each individual has a personal history and may carry emotional baggage into an upcoming marriage. Therapy can help address these issues and bring solutions to prevent and solve future problems. Couples can additionally address money disagreements, planning for children, and other factors early on in the relationship.
Build Communication Skills
Learning how to communicate clearly will greatly contribute to a happy marriage. It's important for spouses to freely and safely express their desires, discomforts, needs, and dreams with one another. Premarital counseling provides couples with the skills and tools to clearly communicate even during tough times.
Help Couples Plan for the Future
A counselor can help couples set goals for their relationship– from emotional, psychological, to physical goals – and plan for their future. This may include topics such as family planning, career choice, plans for handling conflict, sex life, and teamwork. Couples can address personal goals and how that may align with their spouse's vision. This gives you the opportunity to openly discuss your expectations for your future together.
Reveal New Things About Couples
Counseling creates a safe space to open up the dialog to learn things about each other you may not have previously known. Counselors can help facilitate hard conversations and bring out important information that a partner might have been reluctant to share. By getting to know each other, for better or worse, you show that both parties are mentally and emotionally prepared to deal with issues that may arise.
Premarital counseling helps strengthen relationships and build a solid foundation in preparation for a successful marriage. Seeking help from a professional couples therapist will provide outside perspective that you and your partner may not have seen yet. Set yourself up for a lasting, happy marriage or relationship and connect with one of our counselors today. 
Types of Therapy We Offer:
Cognitive Behavioral Therapy (CBT)

Emotionally Focused Therapy (EFT)

Solution-Focused Therapy

Yoga-Informed Psychotherapy

And Others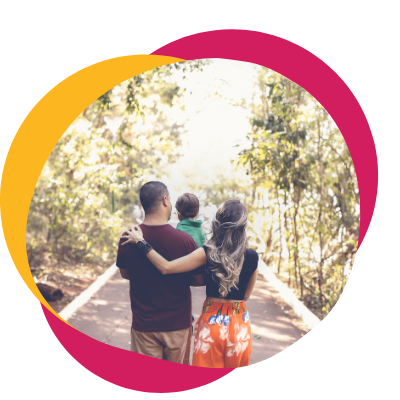 Contacting us is the first step to healing your relationship. If you are ready to reconnect and rekindle your love for one another, don't wait to reach out. We're here to answer your questions and support you.
Ready to Begin Couples Therapy in Macon, Hiram, Savannah, or Alpharetta, GA?
Reignite the spark and build a stronger foundation for your love. Take the first step towards a healthier, happier relationship by joining us at The Comfy Place, where expert couples therapists guide couples to reconnect, communicate, and thrive together. Invest in your future together and experience the joy of a renewed bond. To get started follow these three simple steps: 

Other Therapy Services Offered at The Comfy Place
At The Comfy Place, we understand that you may face challenges that require individualized therapy outside of your relationship. This is why our team of skilled therapists provide a variety of services online in Georgia or at our practices in Macon, Hiram, Savannah, and Alpharetta, GA. Our services include: Counseling for Adults, Therapy for Young Adults, Therapy for Teens, Children's Therapy, Family Therapy, Group Therapy, and Online Therapy. We also specialize in Anxiety, LGBTQ, Play Therapy, ADHD and ADD, PTSD, Depression, Anger Management, Self Esteem, and Life Transitions. The Comfy Place is also accepting new clients for counseling in Florida, Massachusetts, Rhode Island, New Hampshire, Pennsylvania, Maine, Vermont, Connecticut, New York, Utah, Michigan, Illinois, and South Carolina.
We're here with open arms, ready to answer your questions and get you started on the path to healing and happiness!