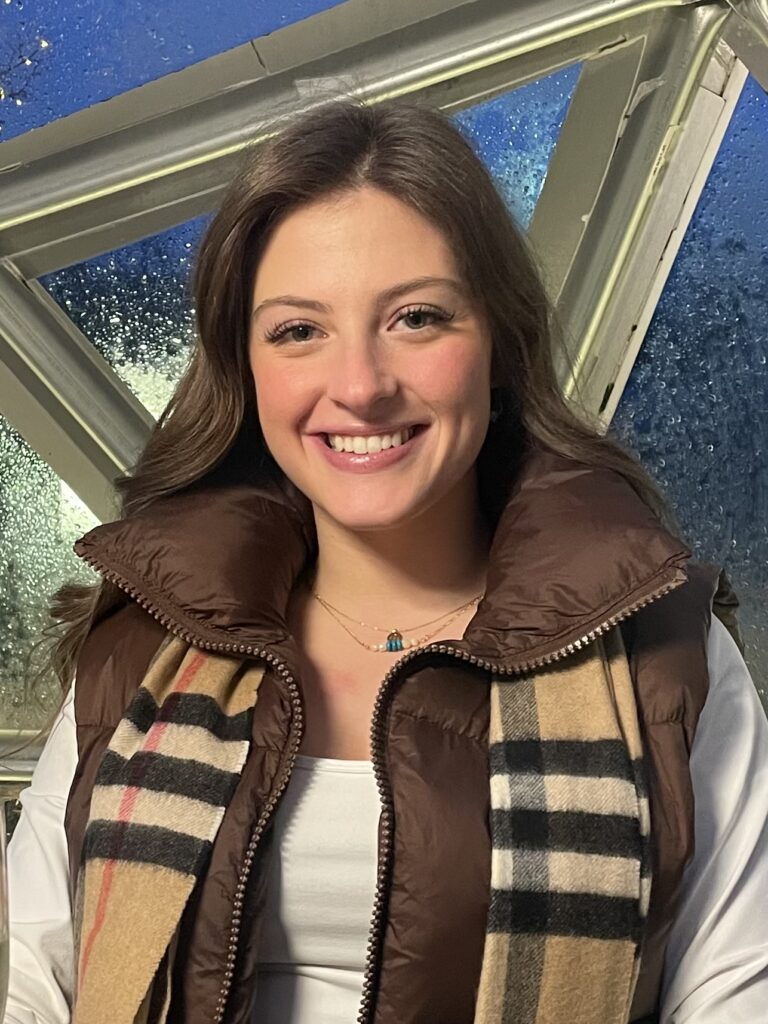 Rates:
Initial Intake Session: $175 per 50 min session
Individual Therapy: $125 per 50 min session
Family Therapy: $150 per 50 min session
Sliding Scale Offered
Specialties: Anxiety, ADHD, Depression, Self-Esteem, Stress, Anger Management, Behavioral Issues, Parenting Concerns, Life Transitions, and Family/Relationship conflicts 
Insurances Accepted: Aetna, Cigna, Optum/United Behavioral Health, and Out of Network benefits 
Masters Social Worker
Therapist for Children, Teens, and Adults
Serving Georgia and Michigan
She/Her
Hello, I'm Natalie. I'm so excited that you are taking this first step into your healing journey. I know asking for help and talking to someone new can be scary but we will get through it together! 
As a youthful and exuberant therapist who is dedicated to serving children, adolescents, and adults, I have a passion for finding beauty in all things I encounter. I am new to Georgia, but as being originally from Michigan, I believe will help me bring a different perspective into the therapy room. My goal as a therapist is to help you uncover the beauty of what lies within, your true potential. 
I obtained my Bachelor's degree in Social Work from Central Michigan University. I then went on to obtain my Masters degree in Social Work from Wayne State University. While in school I also obtained a certification to work in schools. I am working under the supervision of Lisa Ibekwe, LCSW, as I work towards becoming a fully Licensed Clinical Social Worker in Georgia. 
My background in working with children and adolescents in foster care and in long-term psychiatric placements, and then later as a therapists for adults with cognitive impairments has shifted the work I do with trauma. I center my approach on helping people cope and navigate the things life throws at us. As a former School Social Worker, I specialize in Mindfulness-Based Interventions, Cognitive Behavioral Therapy, and Solution Focused Therapy. I provide individual, group, and family therapy for children, teens, adults, and families. I enjoy working with a variety of topics including trauma, anxiety, depression, life transitions, relationship issues, family conflicts, self-esteem, Attention Deficit Hyperactivity Disorder (ADHD), body image, stress, anger management, and with those impacted by divorce. 
I am passionate and dedicated to helping people navigate life's challenges. I aim to help children, teens, and adults identify healthy coping skills to build up their strengths after set backs, and to navigate difficult thoughts and emotions that are keeping them stuck.  I accept all paths of life, all pronouns, and ALL are welcome here. 
Contact me today to talk about ways I can help!
My Specialties: 
Trained in Cognitive Behavioral Therapy approaches 

Working with those with Cognitive impairments
My Education: 
Masters of Social Work, Wayne State University 

Bachelors in Social Work, Central Michigan University
I'm excited to work with you and help you reach maximum healing!