Sometimes children, like adults, can benefit from therapy. Here at The Comfy Place we've worked hard to create an environment where getting therapy can be a comfortable and even fun experience for kids.
You Want to Help Your Child Make Sense of Big Feelings. We Want Them to Feel Seen and Heard.
You've noticed your child is having difficulty at home or school with not following the rules, and throwing tantrums that appear out of control or is bigger than the situation calls for. They've been expressing big emotions and struggling to manage them. They are struggling to use coping mechanisms or doesn't have the words to express their emotions. You want to understand your child and what is going on but don't know where to start.
Maybe your child is struggling with a huge life transition such as a divorce or separation, or grief due to the loss of a loved one. This can cause big emotions to arise and you want to support them without causing further anxiety. Or, your child may be on the autism spectrum and you're wanting clarification so you know how best to support them. You are just concerned for your child's well-being and want to do what is best for them.
Why Someone Might Seek Child Therapy in Macon, Alpharetta, Savannah, or Hiram, GA?
There are many reasons parents, caregivers, and guardians may seek child therapy. Children can often struggle to regulate their emotions and may not have the language they need to express themselves. This can result in them acting out behaviorally and having difficulty engaging with peers and family. Some children are also experiencing anxiety surrounding illness due to Covid and other illnesses or even death. These are all concerns that child therapy can address and help parents navigate.
Other reasons for seeking out child therapy may include:
Adjusting to a divorce or separation of parents

Grief due to the loss of a loved one

Suspicions or confirmed cases of abuse or neglect

Supporting children on the Autism spectrum

Helping children manage anxiety or depression

Improving communication between parent, child, and family

Developing better self-esteem, coping skills, and emotional regulation

Providing a safe space for children to express themselves
At The Comfy Place, we want to help your child make the icky stuff feel less icky. Our therapists will support them in navigating their big emotions and help them find coping mechanisms and strategies to manage them. We strive to make therapy a place your child can come to be seen and heard without judgment or stigma. Our primary focus is to always help build a healthier and happier child. We are here to help you and your child have fun, get real, and heal.
We Want to Help Your Child Heal
As a parent, you want the absolute best for your child. You want to understand them and see them happy and healthy. It can be hard when you see them struggling with big emotions that they can't properly express or regulate, being bullied, or with self-harm. We understand how hard it can be and are here to help your child heal. We have worked with many children and their parents to help them come to a better understanding of themselves, their emotions, and how to manage those big feelings.
By providing your child a safe space for them to express themselves openly, we can help build healthier and happier children. Our child therapists are here to help your child better communicate by standing up for themselves, voicing their concerns or desires, and ultimately having better relationships with their peers and family. Our team of therapists also works together with parents to support your child to help them adjust to big life transitions and gain better emotional regulation. This way they behave more appropriately but are happier, healthier, and more well-adjusted.
Our Approach to Child Therapy
At The Comfy Place, we work with children from as young as 2/3 years old to teens and up. We also specialize in working with non-binary and LGBTQIA+ youth. Our approach to child therapy is by using child-friendly approaches to not only support the child's healing but to allow them to have fun while doing so. We use a variety of modalities to allow children to express themselves: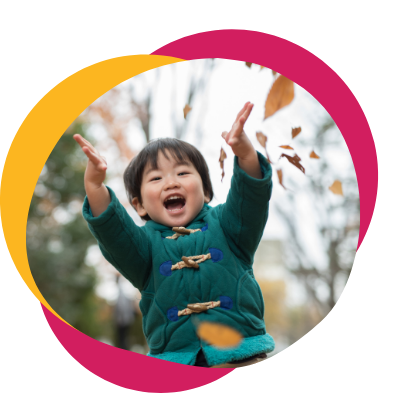 Play Therapy and Sand Tray Therapy: Fun approaches to help the child heal without words.
PCIT (Parent-Child Interaction Therapy): A specialized approach used with both child and parent to work on the parent-child relationship. It can be used to address attachment issues, children not listening to their parents, and more; It's best for children 12 and under.

Music and Art therapy approach and interventions: Is used to incorporate variation and activity into play therapy and sand tray therapy
Our other approaches are trauma-based approaches such as EMDR, Brainspotting, IFS, and Somatic Experiencing. We also use CBT and TF-CBT. Our goal is to use child-friendly approaches and variations to these modalities to help children heal, the child is coached thru building the connection between mind, body, and spirit as they navigate their healing journey.
We are here with open arms and want to help them heal.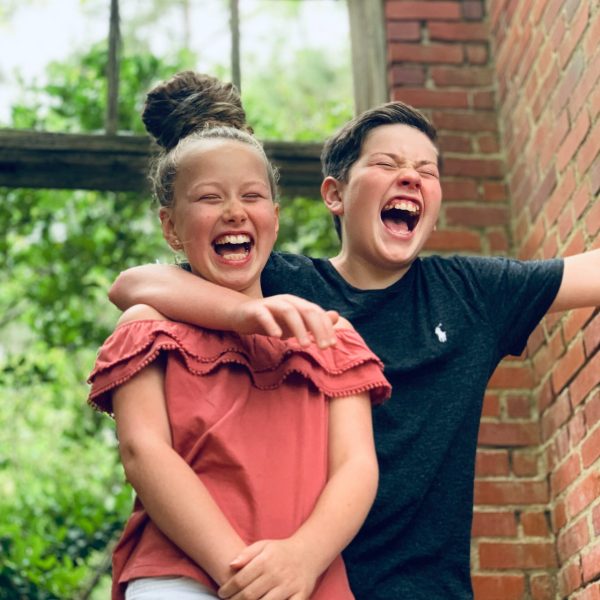 Support Your Child's Mental Health with Child Therapy in Macon, Alpharetta, Savannah, and Hiram, GA
Children need support to make sense of their big emotions and find the tools to regulate them. They also need guidance to navigate difficult situations and be their best selves. Our team of compassionate and experienced, child therapists is here with open arms to help you and your child with their mental health needs. At The Comfy Place, we understand how hard it can be to see your child struggling, and we are here to help them heal. If you're interested in starting your therapy journey:
Other Therapy Services Offered at The Comfy Place
At The Comfy Place, we know your family may need more services than just Child Therapy. This is why our Macon, Alpharetta, Savannah, and Hiram, Georgia practice provides many services online or at our practice with our compassionate therapists. Our services include Therapy for Adults, Therapy for Young Adults, Therapy for Teens, Family Therapy, Group Therapy, and Therapy for Couples. We also specialize in Anxiety, LGBTQ, ADHD and ADD, PTSD, Depression, Anger Management, Self Esteem, Therapy for LGBTQ Youth, and Life Transitions. Our team offers Sliding Scale Therapy to help make it possible for everyone to access quality mental health care, regardless of their financial situation. The Comfy Place is also accepting new clients for counseling in Florida, Massachusetts, Rhode Island, New Hampshire, Pennsylvania, Maine, Vermont, Connecticut, New York, Utah, Illinois, Michigan, and South Carolina.
We're here with open arms, ready to answer your questions and get you started on the path to healing and happiness!
Contacting us is the first step to helping your child heal. If you think your child might need help, don't wait to reach out. We're here to answer your questions and support you.