The teen years can be exceptionally difficult ones to navigate. During these years of transition and transformation, your child will be passing critical milestones in mental, social, and emotional development.
You Need Support and Encouragement to Grow 
Your teen is frustrated because you're asking them to go to teen counseling but you know it's the best way to help them through this difficult period. It can be hard as a parent to see your child struggling. You see their behavior changes, sadness, and anxiety, and you know they need support. However, now you're also at a loss of what to do with their defiance, poor choices, or self-harming behaviors. You want your teen to get the support they need. But you don't know how to do it on your own. 
As a teen, you're frustrated that your parents don't understand you. You feel like no one can help. Maybe you're experiencing worry, sadness, or anxiety, or you're having a difficult time managing your emotions. Perhaps you're having issues with your friends, or your significant other. Or you're feeling overwhelmed by everything you're expected to do. Maybe social media is affecting your mental health. You know you need support but you don't know how to ask for it or even where to start.
What are the Benefits of Teen Counseling? 
Being a teen can be difficult. There are many changes that happen in this phase of life such as school transitions, difficulties with friends, and physical changes. These are all ones that you're adjusting to or your child is adjusting to. A teen therapist in Georgia can be a supportive individual who will support you or your child navigate these changes. They can do this by offering guidance and insight on how to manage emotions, work through difficult topics and provide a safe place to be vulnerable. 
Additional benefits include:
 Develop coping skills and strategies

 Improve communication

 Increased self-awareness and understanding 

Reduced stress and anxiety 

Exploration of identity and self-esteem issues 

Support for LGBTQIA+ teens 

Help to adjust to life transitions

Ways to manage anger and frustration

Support in making better choices

Navigating and working through past trauma 
These are just some of the benefits and it's important to remember that each teen may seek a different benefit than another. You are unique as are your experiences. It's important to find the right therapist who can understand and best support you in therapy. However, if you are a parent, remembering that therapy takes time and is an ongoing process is important. It can take some time for your teen to trust, build a rapport with the therapist for teens in Georgia, and start seeing progress.
Our Therapists are Here to Cheer You On as You Seek Growth and Healing
At The Comfy Place, we work hard to create a warm, comfortable environment. One that feels safe and fun for teens and their families. Our teen therapists are passionate about helping teens to develop the skills they need to find healing and promote personal growth. We understand that life can be difficult and we strive to create an atmosphere of acceptance, support, and understanding. 
Our therapists have worked with many teens and parents. From teens struggling with social anxiety and having a hard time making friends to having a difficult time focusing in school and wondering if they have ADHD. However, after completing a few sessions with us, these teens have been able to navigate their emotions more effectively, make better choices, and develop closer relationships with their family and peers. They were also able to better understand themselves which was extremely valuable. Their parents were able to notice their behaviors becoming more healthy and see all the progress their teen has made. It made them feel empowered knowing that their teens were in a better place.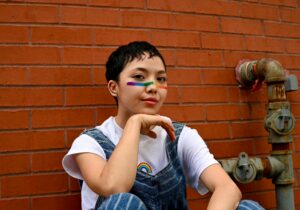 We are also a Proud Welcoming Space for LGBTQIA+ Teens or Teens Questioning Their Gender Identity. 
We understand that it can be difficult to find acceptance and understanding as LGBTQ, trans, and non-binary teens or teens questioning their gender identity. Our compassionate therapists are here to provide a safe space for your teen to explore their feelings and questions, without judgment. We will provide guidance to help your teen understand who they are and work with them on how best to navigate the world and be comfortable in their own skin. Everything we do here is with you in mind – so that you can come as you are and be supported and cheered on as you seek growth and healing. 
Our Approach to Teen Counseling
At The Comfy Place, our therapists approach therapy for teens with warmth and positivity. We work to create a safe and trusting environment that encourages self-reflection, exploration, and healing. We use a host of modalities with our teens such as EMDR, Brainspotting, Internal Family Systems Therapy (IFS), Sandtray Therapy, Trauma-Focused Cognitive Behavioral Therapy (TF-CBT), and Cognitive Behavioral Therapy (CBT). The trauma techniques are not solely used for trauma, it's so you as a teen can reconnect with your body.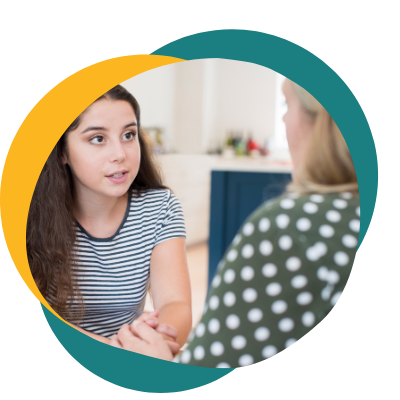 We Try to Help You Slow Down and Listen to What Your Body & System Are Trying to Communicate
Children, in general, are impulsive. So we want to help you as a teen slow down just enough to listen to and understand what your body and system are trying to communicate about the things you're experiencing. Our team also understands that therapy can be seen as extremely boring, so we use other fun approaches like Play therapy and Sand tray therapy to make it enjoyable. We also incorporate movement, music, and art as well.
At The Comfy Place, we just want to emphasize that healing is not linear and our therapy toolbox gives us an array of options to choose from offering each teen a unique and personal approach that will work specifically for them. We are here to help you in your journey and we can't wait to work with you! 
Contacting us is the first step to helping your teen heal. If you think your teen might need help, don't wait to reach out. We're here to answer your questions and support you.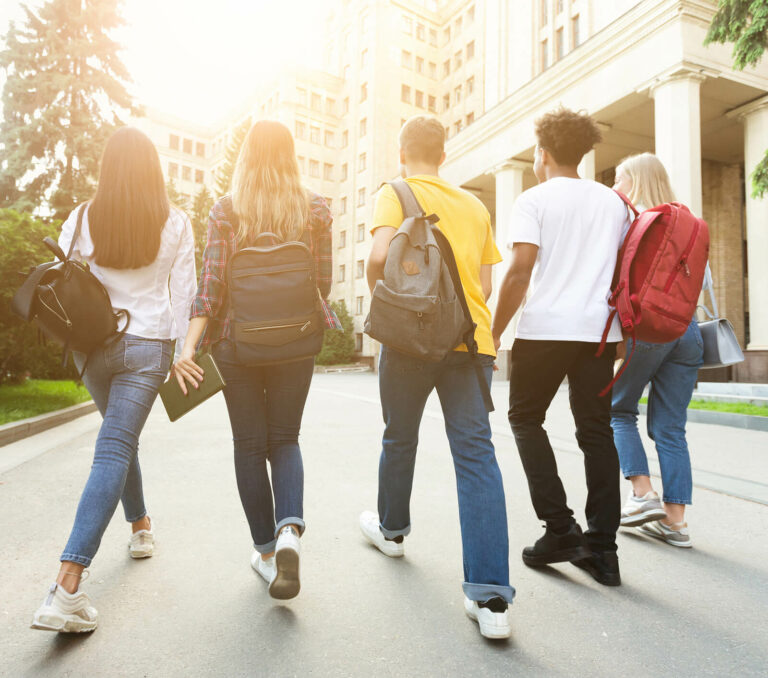 Begin Healing with Teen Counseling in Macon, Alpharetta, Savannah, and Hiram, GA 
As a parent, you want to provide the best possible care for your teen and give them the support and resources they need to grow. You want them to thrive. As a teen, you want to be heard and seen in your struggles. You want to know how to navigate your challenges and find healing. Our team of compassionate and experienced therapists is here with open arms to support you in having fun, getting real, and healing. If you're interested in starting your therapy journey with therapists at The Comfy Place: 
Other Therapy Services Offered at The Comfy Place 
At The Comfy Place, our team knows that your family may face other struggles aside from those of your teen. This is why our compassionate therapists provide a variety of services online or at our practice in Georgia. Our services include: Therapy for Adults, Therapy for Young Adults, Children's Therapy, Family Therapy, Group Therapy, Therapy for Couples, and Online Therapy. We also specialize in Anxiety, LGBTQ, Brainspotting, EMDR, Play Therapy, ADHD and ADD, PTSD, Depression, Anger Management, Self Esteem, Therapy for LGBTQ Youth, and Life Transitions. The Comfy Place is also accepting new clients for counseling in Florida, Massachusetts, Rhode Island, New Hampshire, Pennsylvania, Maine, Vermont, Connecticut, New York, Utah, Illinois, Michigan, and South Carolina.
We're here with open arms, ready to answer your questions and get you started on the path to getting real and having fun.