Your Mind is Going Places, Your Attention Just Needs A Little Direction.
You've noticed your child not being able to sit still no matter what. You've seen it in the classroom, at home, at parties, and even during quiet activities. They can't seem to focus and end up forgetting instructions they've heard numerous times. Or saying things that aren't appropriate for the situation. It almost seems as if their brain is going a million miles an hour. And you're not sure how to help them slow it down.
Perhaps, your child is hyper-focus on one thing one moment and then completely loses interest the next. Or, they try to attempt to do their homework but stop to start a different task before finishing the one at hand. They can't seem to stay on task and become easily distracted. You think they might have ADHD or ADD. But you're not sure how to support them and help them manage it.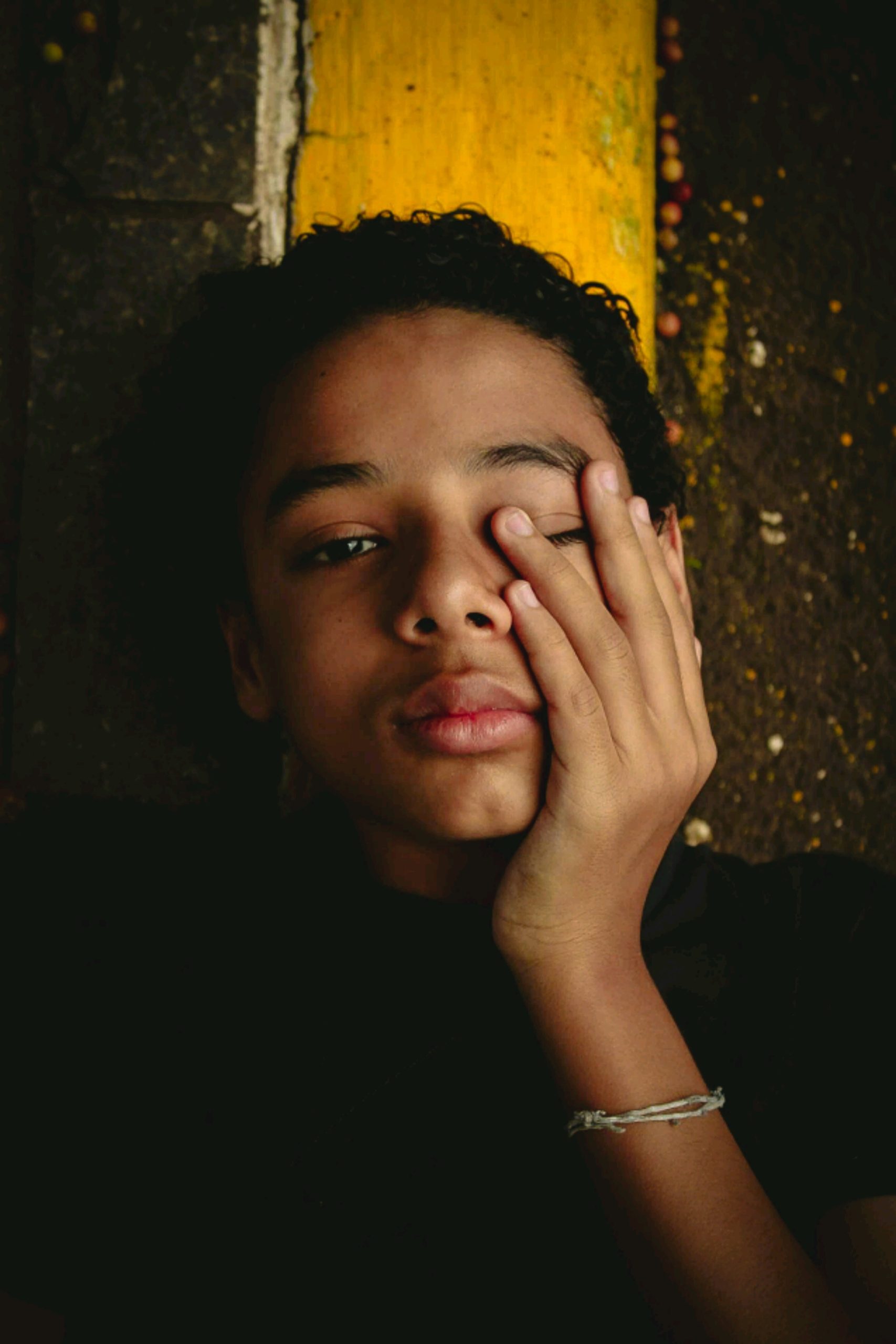 What are the Symptoms of ADHD or ADD?
ADHD is a complex neurological disorder that affects how the brain matures. It is commonly characterized by three primary characteristics: inattentiveness, hyperactivity, and impulsivity. Whereas ADD is usually associated with inattentiveness. Both can be a bit difficult to diagnose as the symptoms do vary from person to person. But also can overlap with other conditions such as learning disabilities or anxiety disorders.
However, the most common symptoms of ADHD or ADD include:
Being easily distracted. 

Difficulty following instructions.

Fidgeting and squirming in their seat.

Making careless mistakes or not taking time to finish tasks completely. 

Not being able to sit still or pay attention for long periods of time.

Often interrupting conversations or activities.

Having difficulty with organization, time management, and memory.

Anger outbursts or frustration.

Feeling overly emotional. 

Daydreaming often. 
At The Comfy Place, we understand the impact ADHD or ADD can have on your child and your family. This is why we approach therapy with an individualized approach tailored to your child's needs. Our caring therapists will welcome your child as they are and create a safe and nonjudgmental space for them to explore their feelings, develop coping skills, and regain control of their life. We will work together as a team to help your child be successful in the classroom, home, extracurricular activities, and more. We are here to help you and your child have fun, get real and heal together.
The Benefits of ADHD Therapy
When your child's mind is allowed to focus on something, they can achieve incredibly great things. It's just finding the direction for them to channel that focus. Therapy can help your child with ADHD or ADD manage their symptoms and learn the skills necessary to find peace and success in life. It also provides coping skills and techniques that will help your child navigate through difficult situations and learn how to better handle their emotions. All of these benefits can improve the quality of life for both you and your child. 
ADHD therapy offers numerous benefits, including:
Improved concentration and focus. 

Development of better communication techniques. 

Learning coping strategies when feeling overwhelmed by emotions or tasks. 

Improved problem solving and decision making skills. 

Increased confidence in their academic abilities.

Improved self-esteem. 

Increase in positive behaviors and interactions with peers. 
At The Comfy Place, we believe that everyone deserves to be heard and believe each individual's experiences are unique. Through ADHD therapy and working with a caring therapist, your child will begin to understand their ADHD or ADD. Thus, developing the skills necessary to become a confident, independent individual. They will no longer feel their mind buzzing with a million thoughts. Instead, they'll learn how to calm their mind and channel their focus in a positive direction. We are here with open arms to welcome you and your child into a world of healing and growth. 
We are Here to Guide You in the Right Direction 
The Comfy Place is here to help you and your child find ways to mold their attention and focus into a form that benefits them. From helping them adjust tasks to accommodate their needs, to providing them with the tools to take control of their emotions and life. Our therapists will work diligently with your child to help them learn how manage and live a successful life despite any obstacles they may face.
We work with children of all ages, as well as adults, to provide an individualized approach to ADHD or ADD therapy. Our experienced therapists understand the importance of offering a safe, nonjudgmental space for you or your child so they can feel heard and understood. Everything we do is with you in mind and this is why we find fun ways to engage with your child to help them open up and get real about their feelings. 
We are Here to Provide the Support You and Your Family Needs.
When you or your child is struggling with ADHD or ADD, it can cause frustration and tension in the home. They may feel as if they cannot keep up with their peers and that can lead to additional emotional distress. While you and your family members are stuck repeating instructions, you're left wondering if there is a better way to help them succeed. 
At The Comfy Place, we offer the support and guidance needed to help you, your child, and even the whole family. By providing a warm, comforting space that feels safe and fun, our experienced therapists can help your family understand ADHD or ADD and learn how to cope with it in a healthy manner. We will help you create strategies that will assist your child and provide guidance to the entire family so they can move forward together in peace. 
We are here for you, every step of the way! 
Our Approach to ADHD Therapy
At The Comfy Place, we understand that each individual is unique and so are their symptoms, goals, and needs. That's why all of our therapy plans are tailored to your child's individual needs and goals. We use a combination of evidence-based therapies, such as Cognitive Behavioral Therapy (CBT), Dialectical Behavior Therapy (DBT), Art Therapy, Play Therapy, and more to help your child navigate through their emotions, behaviors, and challenges in life. When your child has the tools and techniques to help them find balance, they are able to find ways to focus their attention and energy in a positive direction. 
Our experienced therapists will also work with you and your child's other care providers (teachers, physicians, etc) to ensure everyone is on the same page about your child's needs and goals. With our collective support, your child can become empowered to take charge of their life and build a successful future. 
We invite you to come to The Comfy Place and experience the power of therapy! Our team is here to provide you with the support, guidance, and skills needed to help your child succeed in life. We understand the impact ADHD or ADD can have on an individual's life and we want to be there for your child as they grow and heal.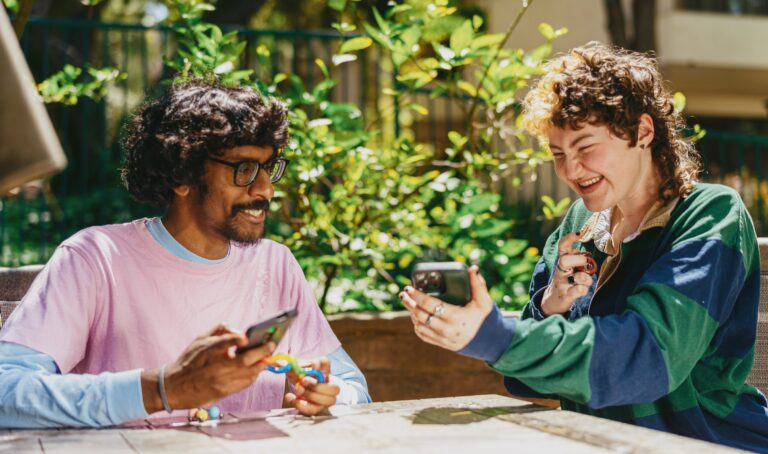 Begin ADHD Therapy in Macon, Alpharetta, Savannah, or Hiram, GA
There are ways to help your child manage their ADHD or ADD and it all starts with finding the right support. The Comfy Place is here to provide you with the tools, guidance, and loving support needed for your family's journey. We are proud to offer ADHD therapy in Macon, Alpharetta, Savannah, and Hiram, GA. Our team of compassionate and experienced therapists is here to welcome you and your family with open arms. We understand that ADHD and ADD can be overwhelming, and this is why we are here to support you every step of the way. If you're interested in starting your therapy journey:
Other Therapy Services Offered at The Comfy Place
At The Comfy Place, we understand that you and your family may face more challenges than ADHD. This is why our therapists provide a variety of services other than ADHD and ADD therapy online or at our practice in Macon, Alpharetta, and Hiram, Georgia. Our services include: Therapy for Adults, Therapy for Young Adults, Therapy for Teens, Children's Therapy, Family Therapy, Group Therapy, Therapy for Couples, and Online Therapy. We also specialize in Trauma, LGBTQ, Brainspotting, EMDR, Play Therapy, PTSD, Depression, Grief, Anger Management, Self Esteem, and Life Transitions.
The Comfy Place is also accepting new clients for counseling in Florida, Massachusetts, Rhode Island, New Hampshire, Pennsylvania, Maine, Vermont, Connecticut, New York, Utah, Michigan, Illinois, and South Carolina. We're here with open arms, ready to answer your questions and get you or your child started on the path to healing and happiness!
If you are interested in learning more about ADD and ADHD therapy, contact us today to learn about how we can help you or your child achieve success and grow.