PCIT Therapy in Macon, GA
Supporting Parents and Children Through Positive Change and Growth
As a parent, it can be challenging to navigate the ups and downs of raising a child. Each stage comes with its own unique set of difficulties and it can often feel overwhelming. You want to support them in the best way possible, but it's not always clear how to do so.
That's where Parent-Child Interaction Therapy (PCIT) can help. PCIT Therapy in Macon, Alpharetta, Hiram, and Savannah, GA is dedicated to supporting parents and children through positive change and growth. You will no longer have to face your parenting challenges alone.

What is PCIT?
At its core, PCIT is a tailored approach that focuses on enriching the parent-child connection. It recognizes the importance of the child's bond with their caregiver. This forms the basis for your therapist to utilize evidence-based techniques to fortify the relationship. As an individualized strategy, it empowers parents to feel more confident and capable of handling their child's behavior.
How Does PCIT Help?
As a parent, you want to be able to effectively manage your child's behavior while also fostering a strong and loving relationship. Your child may be struggling with behavioral issues, such as defiance or aggression. This can strain your relationship. PCIT equips you with the tools and strategies to manage these behaviors positively and effectively. For instance, you will learn how to set boundaries and provide positive reinforcement for good behavior.
Your child will also benefit from PCIT as well. It can help them to develop better communication skills, self-regulation, and problem-solving abilities. This can help in improving your relationship but also their interactions with others.
Our Approach to PCIT
At our therapy centers in Macon, Alpharetta, Hiram, and Savannah, GA, we take a holistic family-centered approach to PCIT. We understand that each family is unique and has their own dynamics. That's why we tailor the therapy to fit your specific needs and goals. Our therapists are dedicated to creating a comfortable, safe, and empathetic environment for you and your child.
Your therapist will utilize evidence-based techniques and strategies within PCIT. All of this is to ensure that you receive effective and results-driven therapy. We want your family's relationships to thrive. This is why we are committed to ongoing professional development and staying updated with the latest research and techniques in the field of family therapy.
What Makes Us Different?
When it comes to seeking therapists for PCIT, you have many therapists to choose from. So, what sets us apart? Why should you choose us for your family's needs? At The Comfy Place, we pride ourselves on cultivating a safe and inclusive environment. One where you and your family are met with open arms. We believe that everyone deserves to feel welcomed and supported, regardless of race, gender identity, or sexual orientation.
We stand by our motto of "Have Fun, Get Real, and Heal" and strive to create a warm, welcoming, and supportive space for all families. Whether you need to do yoga to reduce stress, dance to celebrate progress, or play with Play-Doh to work through emotions, we can do it! Our therapists can incorporate a variety of activities and techniques to make therapy an enjoyable experience for everyone.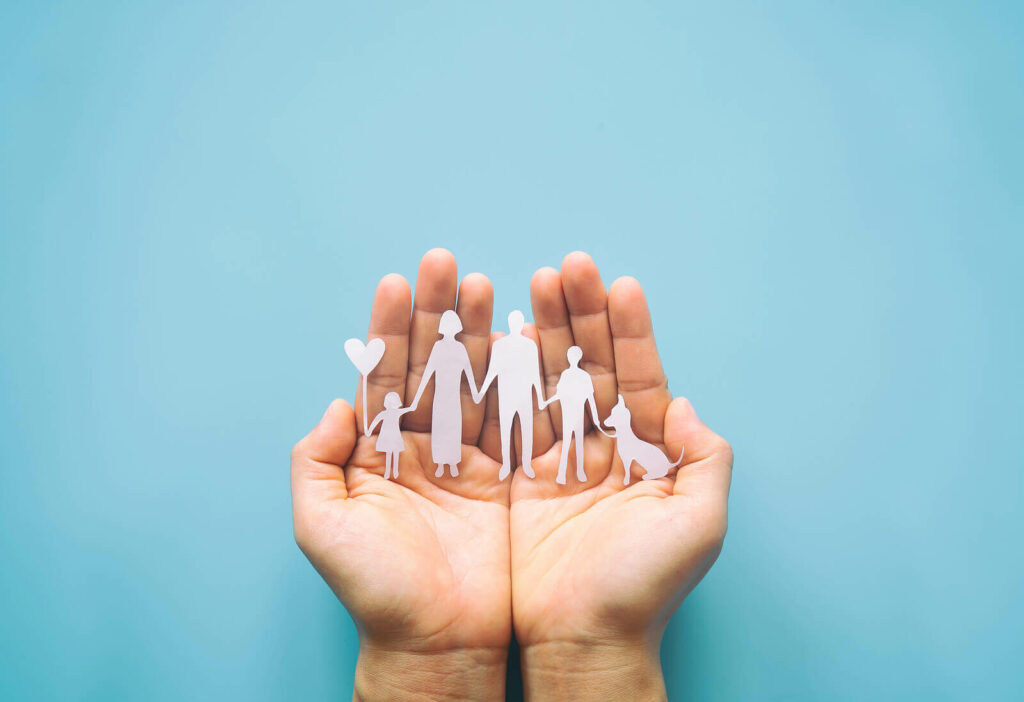 Everything We Do Is With You in Mind
At The Comfy Place, your needs and goals are our top priority. We strive to provide personalized therapy that helps you achieve real and lasting change. You and your family are never just a number to us. Your family is made up of unique individuals with unique needs. We will work with you to develop a treatment plan that is tailored just for you.
From tailoring your PCIT therapy sessions to creating a welcoming and inclusive environment, everything we do is with you in mind. We want to see you and your family thrive and grow together. To repair and strengthen your relationships, and to empower you to overcome any challenges that may come your way.
You Will Receive Ongoing Support Beyond Sessions
Our commitment to you and your family doesn't stop after each session. We are always here for you, whether it's through email or phone calls. As a therapist, we understand that parenting can be challenging and we want to ensure that you have resources and support available. When you're learning new ways to approach your relationship with your child, we want to be there every step of the way.
Do you need additional support or have any questions? We are here for you. Having trouble implementing strategies at home? We can provide guidance. Our goal is to help you achieve success in your relationship with your child and we are dedicated to supporting you throughout your journey. We are just an email or call away.
We Don't Just Provide Therapy, We Provide a Supportive Community
Therapy is not just a one-time session. It's an ongoing journey that requires support, guidance, and encouragement. That's why at The Comfy Place, we are committed to providing continuous support for you and your family throughout your PCIT experience. All in the comfort of the warm and welcoming community we have built.
Our therapists, at The Comfy Place, have cultivated a practice where individuals and families can come as they are. They will be supported and cheered on through growth and healing. We want you, your family, and your children to have fun and feel comfortable while working towards positive change.
Online Therapy For When You Need It
We understand that life can get busy and it may not always be possible to physically come to our therapy center in Macon, GA. That's why we also offer online therapy for PCIT sessions. This way, you can still receive the support and guidance you need from the comfort of your own home. Your children may have extra-curricular activities, or you may have work commitments, and we want to make sure that therapy is still accessible for your family.
Having access to quality therapy is essential for your family's well-being. With our online therapy sessions, you can receive the same level of care and support as in-person sessions. We utilize secure and confidential platforms to ensure your privacy and comfort while receiving therapy.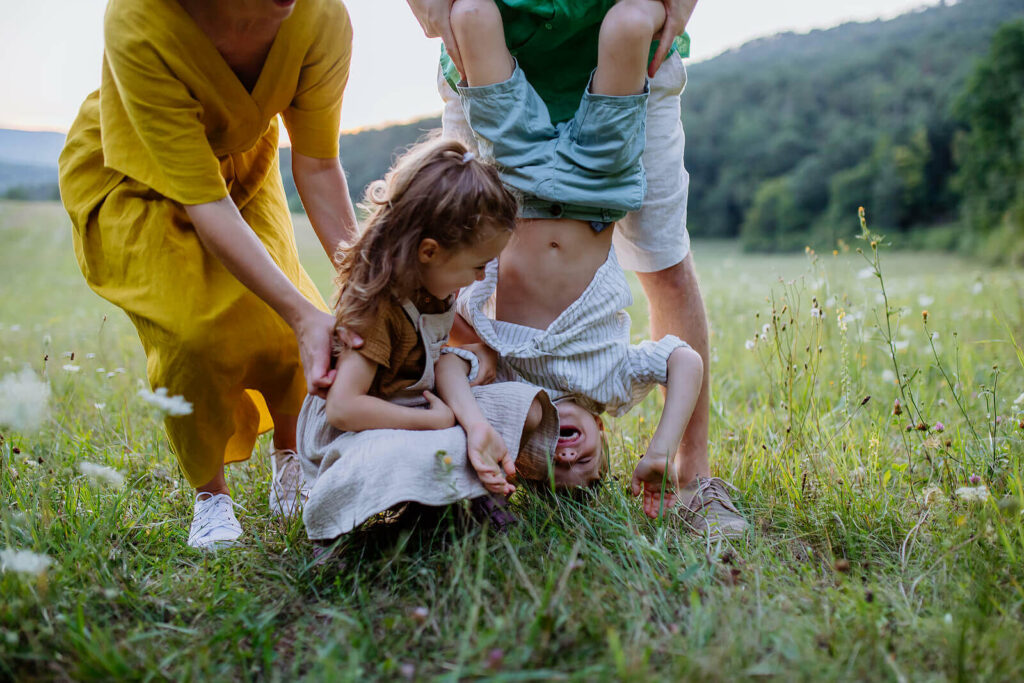 Enhance Your Family's Relationships with PCIT Therapy in Macon, Alpharetta, Hiram, and Savannah, GA
At The Comfy Place, our goal is to help families build and maintain strong and healthy relationships. With our warm, welcoming, and supportive approach to PCIT therapy in Macon, Alpharetta, Hiram, and Savannah, GA, we are here to guide you toward lasting change and growth. Our compassionate therapists are trained to support you and your family on your journey towards improved relationships and a brighter future. You can do it and we are here to help every step of the way. Let's take that first step together:
Learn More

About Us

and

Our Services 

Welcome to The Comfy Place – Where

Fun, Real,

and

Healing

Happen!
Other Therapy Services Offered at The Comfy Place
At The Comfy Place, our team knows you and your family may need a variety of services. That's why our team offers other therapy services in addition to PCIT therapy in Macon, Alpharetta, Hiram, and Savannah, GA. Our therapists are trained and experienced in addressing a range of issues, including but not limited to Therapy for Adults, Therapy for Young Adults, Therapy for Teens, Children's Therapy, Family Therapy, Group Therapy, Therapy for Couples, and Online Therapy. We also specialize in Anxiety, LGBTQ, Brainspotting, EMDR, Play Therapy, ADHD and ADD, PTSD, Depression, Anger Management, Self Esteem, Somatic Experiencing Therapy, IFS Therapy, and Life Transitions. We're here with open arms, ready to answer your questions and get you started on the path to getting real and having fun.