Somatic Experiencing Therapy
"Trauma victims cannot recover until they become familiar with and befriend the sensations in their bodies." - Bessel A. van der Kolk
Do you ever feel like you are stuck in a certain way of life and you cannot get out of it? Like you are constricted or confined in a schema in life and you are not sure how to break down the walls?
If so, then you may be experiencing the aftermath of a traumatic event and you may not even know it. 
Trauma Involves a Somatic Experience as Well…
Trauma and other stress-related conditions have a direct connection with experiences in the body. When we are exposed to perceived or real dangerous and harmful events, then our body's stress response becomes activated which is known as the fight, flight, or freeze response. Our bodies can get stuck or frozen in a traumatic event and we can unintentionally continue to replay that trauma over and over again in life. 
Perhaps Other Versions of Psychotherapy Have Not Worked for You
Maybe you have tried other therapeutic techniques, but even after this, you might still feel like you can't seem to shake it off. Don't worry, you don't have to be stuck in this state forever!
Somatic Experiencing is a therapy approach that may help you. In fact, it may be just what your body needs in order to break down those walls. 
Somatic Experiencing, developed by Dr. Peter Levine, is a body-oriented approach to trauma therapy that focuses not necessarily on the story or memory of what happened but on the physiological response. While a specific event may trigger trauma, the actual trauma is related to the body becoming overwhelmed by the fight or flight response. Somatic therapy techniques release traumatic shock, leverage the body's innate healing abilities, and restore a sense of vitality, relaxation, and wholeness to traumatized individuals. 
Somatic Experiencing can be used to address other stress-related disorders, but it differs from approaches like Cognitive Behavioral Therapy (CBT) because it deals not with the incident itself but with the physiological effects linked to the incident.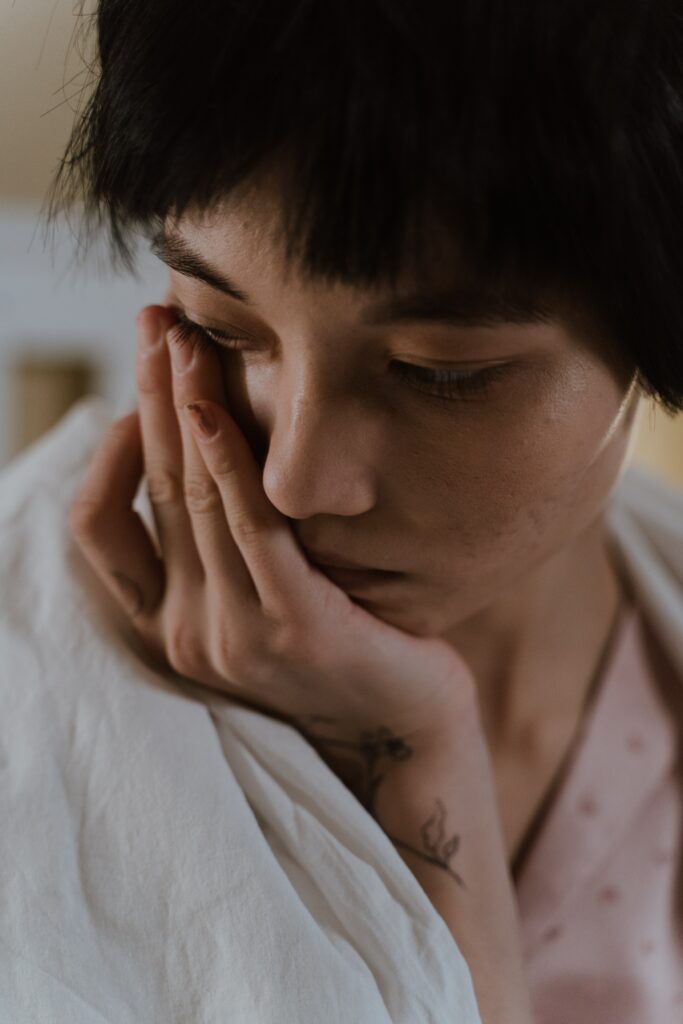 Why is Somatic Experiencing Therapy so Effective?
One of the reasons somatic therapy works so well is because it is based on the body's biological responses to stress. Somatic experiencing therapy brings healing through awareness. Most of the awareness centers on the "felt sense" in the body as opposed to the cognitive memories or thoughts of the exact events. We learn to regulate our nervous systems with the help of the therapist. We release old, trapped and damaging memories. We attend to ourselves, learn to track the things that disturb us on the level of the "felt sense", and we find the inner resources that have been there all along. We notice the things that make us "feel good" and tap into the calm and the strength that is within us. We heal through renewed confidence, self awareness, courage, and hope. 
So how do we get, "unstuck" you ask?
Using Somatic Experiencing, your therapist will help you explore suppressed emotions and the uncomfortable bodily sensations that accompany them. You will learn techniques to help you dispel these emotions and sensations. By building a tolerance to these sensations, you can mitigate the impact of traumatic memories and events and then work towards changing your responses and behavior patterns.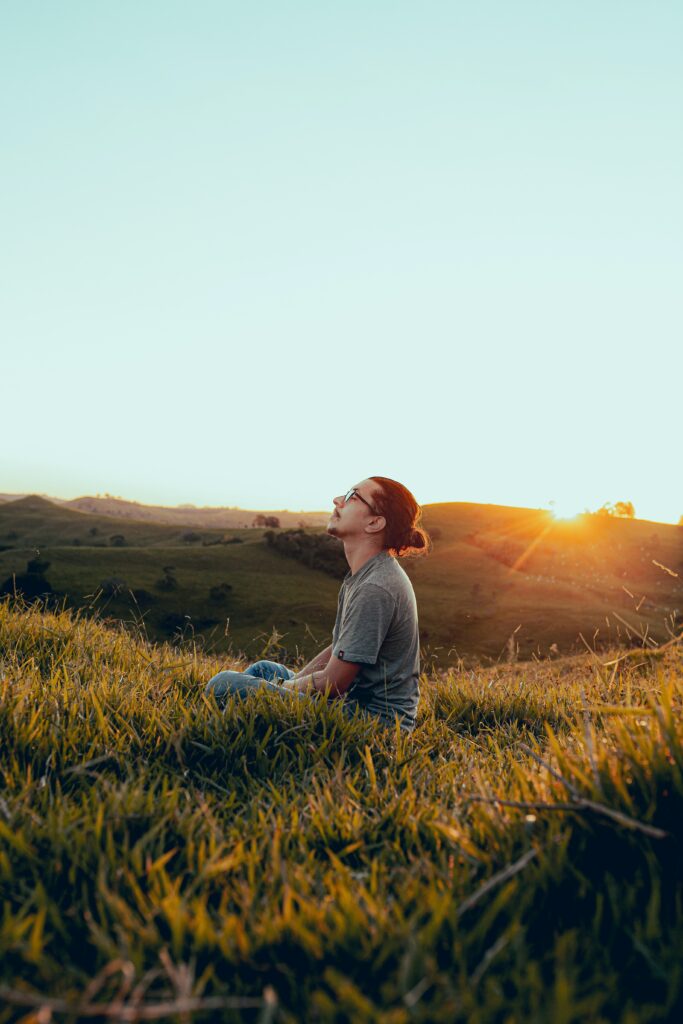 What Conditions Benefit from Somatic Experiencing?
Trauma may result from a single event that is felt as life-threatening or can be the result of cumulative stress which builds up when individuals feel helpless or trapped. Somatic experiencing is an effective therapy for childhood trauma, as well as PTSD and stress treatment.
These trauma symptoms indicate that somatic experiencing might be helpful:
Anxiety, depression, bipolar disorder
Obsessive-compulsive disorder
Hyper-alertness or over-reactions to perceived threats
Suicidal thoughts
Eating disorders
Sleep issues
Substance abuse
Some of the experiences that are effectively processed with somatic experiencing techniques include:
Accidents or natural disasters
War and combat experiences
Invasive medical procedures
Physical or sexual assault
Emotional abuse or neglect
Birth trauma
Dysregulation
Explosive behavior or lashing out with anger
PTSD
Chronic fear
Experiencing a sense of "shutting down"
Hyperarousal and hypervigilance
Dissociation
Our Commitment to Supporting Your Healing Journey
At The Comfy Place, we understand that healing from trauma is a unique and personal journey. That's why we are committed to supporting you on your healing journey every step of the way. We have worked with many individuals who have suffered from trauma. Before trauma therapy, they felt alone, helpless, and overwhelmed. They were suffering from panic attacks and anxiety. They didn't know what to do. However, after beginning counseling for trauma, they were able to find a sense of hope and resilience.
Our team of experienced therapists is here to provide you with the support, guidance, and assistance you need to heal from trauma. We understand the weight that trauma can have on your life, and we believe everyone deserves to live a life free of its burden. With compassion and expertise, we will work with you to create a safe and comfortable space where you can explore your feelings, process your experiences, and move toward a brighter future. 
We Will Welcome You with Open Arms, No Matter Where You are on Your Healing Journey.
Our commitment to your healing journey is unwavering. We believe that healing is a personal and unique process. We will work with you to create a customized treatment plan that meets your unique needs and goals. Throughout your healing journey, our therapists are here to provide you with a safe and supportive environment where you can heal at your own pace and in your own way during trauma therapy.
We do understand that taking the first step toward healing can be a big step. But we want you to know that you are not alone. Our therapists are here to stand by your side every step of the way. They will be providing you with the tools and resources you need to heal and grow. With our help, you can reclaim your life and move forward with confidence and resilience.
Interested in Beginning Trauma Therapy in Macon, Alpharetta, or Hiram, GA?
Your past doesn't have to determine your future. Whether online in Georgia or in Macon, Alpharetta, or Hiram, GA, trauma therapy can help you can gain the tools and skills needed to move forward and create a brighter tomorrow. Our team of compassionate and experienced therapists are here to help you unlock your inner resilience and find hope and healing in the midst of pain. Don't let trauma hold you back any longer. If you're interested in starting your therapy journey:
Other Therapy Services Offered at The Comfy Place
At The Comfy Place, we understand that you may struggle with more than just trauma. This is why our therapists provide a variety of services online or at our practice in Georgia. Our services include: Therapy for Adults, Therapy for Young Adults, Therapy for Teens, Children's Therapy, Family Therapy, Group Therapy, Therapy for Couples, and Online Therapy. We also specialize in Anxiety, LGBTQ, Brainspotting, EMDR, Play Therapy, ADHD and ADD, PTSD, Depression, Anger Management, Self Esteem, and Life Transitions. We're here with open arms, ready to answer your questions and get you or your child started on the path to healing and happiness!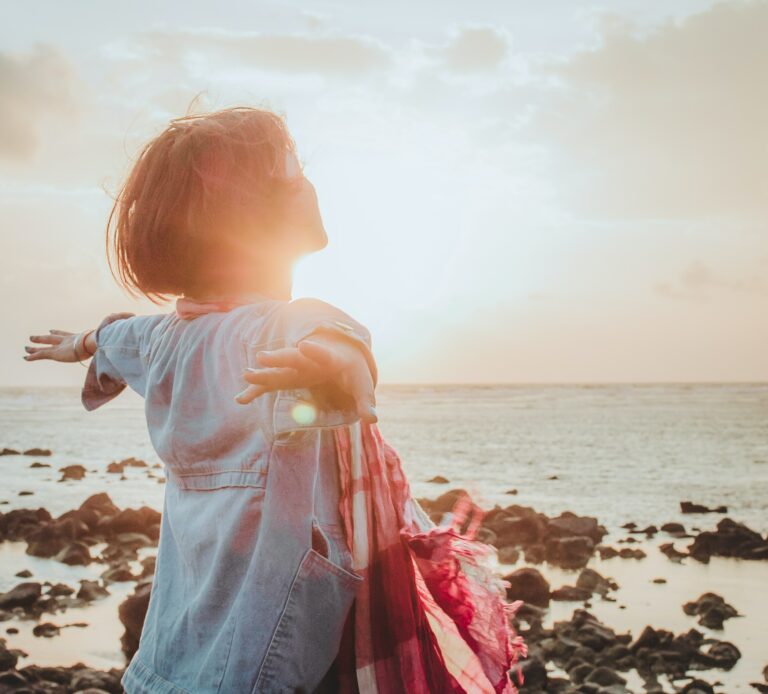 Your past doesn't have to determine your future. Contact us today to talk about how we can help you start your healing journey!