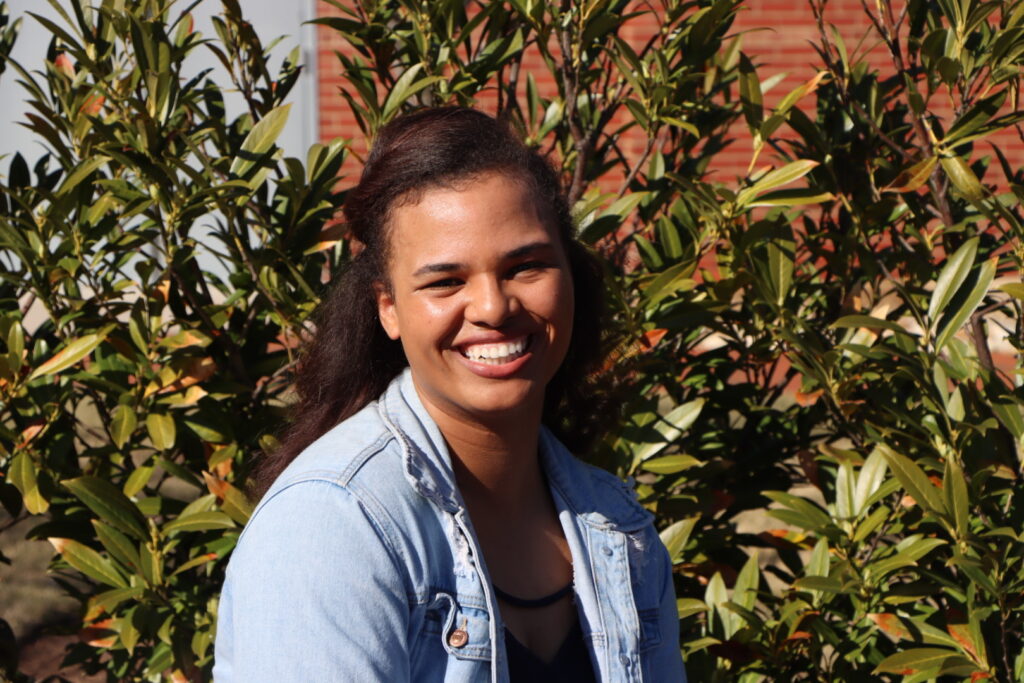 Rates:
Initial Intake Session: $175 
Individual Therapy: $125 per 50 min session
Family Therapy: $150 per 50 min session
Couples Counseling: $150 per 50 min session 
Sliding Scale Offered
Specialties: Anxiety, Couples, ADHD, Depression, Self-Esteem, Behavioral Issues, Life Transitions, Gottman, Trauma, Gender/Sexual Identity Issues, Stress Management, Family/Relationship Issues, Non-traditional Relationships 
Insurances Accepted: Aetna, Cigna, Optum/United Behavioral Health, and Out of Network benefits 
Marriage and Family Therapist
Therapist for Teens, Adults, Families, and Couples
Serving Georgia and Alabama
She/Her
Hey beautiful soul, I'm Jae. I am an ambitious individual who is passionate about helping others. I am a new grad excited about jumping into the counseling field where I can help teens, adults, families, and couples heal. I am working under the supervision of Lisa Ibekwe, LCSW, as I work towards becoming a fully Licensed Marriage and Family Therapist. 
I graduated from The University of Alabama with a Bachelors in Public Health and a minor in Psychology. I then most recently attained my Masters in Marriage and Family Therapy also from The University of Alabama. I started my mental health journey as a mentor for children and adolescents where I offered emotional support and comfort to those in need. I continued working with children and adolescents at an in-patient residential facility providing behavioral and mental health support. Working in these environments helped me gain experience with disorders like oppositional defiant disorder, attention deficit hyperactive disorder, depression, and anxiety. 
Although I enjoyed my experience working in those settings, I found myself intrigued by the dynamics that the children experienced in their natural environments. This led me to pursue  studying family and couple's dynamics. I really wanted to understand the system that people live in and how that system ultimately impacts the relationships they have and the success they experience. Over time, I have gained experience working with individuals, couples, and families of all ages and demographics. I strive to offer a safe, comfy place where people can decompress and continue on their journey to being their best self. I encourage soul searching and self discovery in order to gain confidence and solidify your identity. The space I aim to create allows relationships to develop and thrive and thus provides us, in our work together, with the opportunity to uncover the root of the conflict while also improving communication. With my couples, I encourage acceptance and awareness while promoting emotional and physical intimacy within the relationship. 
My preferred approaches to treatment include Dialectical Behavior Therapy (DBT), Cognitive Behavioral Therapy (CBT), the Gottman Method, Attachment-Based Family Therapy, and Filial Play Therapy. I've seen the power of these approaches in addressing the dynamics of relationships and fixing the dysfunction amongst families and couples in distress. These approaches to treatment help me foster a safe and nurturing environment for self-improvement and growth. 
The journey can be tough, but you don't have to go at it alone. I look forward to working with you and being part of your journey!
My Specialties: 
Trained CBT Therapist

Trained Dialectical Behavior Therapist

Trained Gottman Couples Therapist 
My Education: 
Masters in Marriage and Family Therapy, The University of Alabama 

Bachelor of Science, Public Health, The University of Alabama 
I'm excited to work with you and help you reach maximum healing!