You Can Find What You Need to Build Up Your Tool Kit.
When life throws its curveballs, it can be hard to know where to turn. You feel stressed, frustrated, angry, confused and exhausted. One-on-one therapy is great for talking through your thoughts and feelings but you wish you had more support or people who've been through similar struggles. You want to heal while also gaining a community of people who can relate to you.
It's easier to have fun, get real, and heal when you have a group of people who see, hear, and understand you. You want to relieve the symptoms you're experiencing but also want to lighten the burden that you're carrying. Developing friendships along the way is a bonus and being able to practice skills with like-minded individuals is the ultimate goal. Group therapy offers all this and more.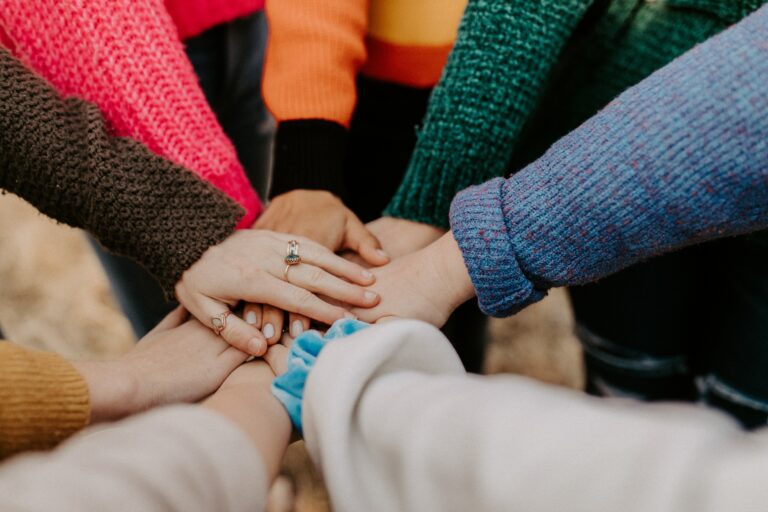 The Benefits of Group Therapy
Group therapy can help you build a new sense of identity, provide support and connection, give others the strength to speak their truth, and inspire hope. It allows your concerns to be approached in a non-traditional way that can be engaging, interactive, and fun. At The Comfy Place, we want to change the narrative that therapy, and group therapy in particular, has to be boring and dry. We want to see bodies moving, relationships restoring, and souls healing. These are just a few of the benefits that group therapy can provide.
Other benefits of group therapy can include:
Learning better communication skills.

Improving problem-solving and decision-making abilities.

Increasing self-esteem.

Feeling heard and understood, and gaining more purpose in life.

Find love again with your partner.

Making friends as a kid.

Healing from trauma in a supportive, safe environment.

Finding a community of people who are going through similar struggles.
At The Comfy Place, we use a "get real" approach to group therapy that encourages honesty and transparency. We want to help you heal the hurts, repair relationships, and gain insight into yourself through honest dialogue. It won't be perfect, and it won't always be easy. But we believe that a safe space and supportive community will help you find the strength to make lasting changes. Together, we can create the toolkit you need to move forward in life with more resilience, confidence, and joy.
Our Groups are Here to Support You.
Our groups are designed to help you make the most of your therapy experience. They offer a supportive, interactive environment that is focused on serving children, teens, young adults, adults, and couples. Our therapists have interests in various therapeutic approaches so that each group is tailored to the individual needs of its participants. Each of our groups mirrors that so you can be sure to find a little something for everyone.
At The Comfy Place, our groups are not a "jack of all trades". They are designed to help each person build up their tool kit of resources that can help them live the life they desire. We believe that everyone has within them the power to heal, learn, and grow—and our groups are here to help you make that possible. Whether it's reminding children and young people they matter, helping adults heal from the past, or providing an environment to practice new skills and build meaningful relationships—our groups are here to support you.
Our Approach to Group Therapy
At The Comfy Place, each group chooses approaches and techniques based on the topic of the group and the ages of the participants. Our therapists use a mix of CBT, Play therapy, Sandtray, and specialized approaches like IFS, EMDR, and Brainspotting. No matter the approach that is used, each technique can be tailored to meet the group's needs and help them learn valuable skills. Even in group therapy, each individual can feel as if the approach is just for them.
The outcome of the group will depend on you—the participant. We don't make any promises but we do remind our group participants that they will only get out of the process what they put in. This is where our motto- have fun, get real, and heal- comes in. We want to help you find your strength, have a little fun, and create the life that you desire. The overall goal of our group therapy is to help you grow, experience relief, and set a plan to create and live the life you desire.
You Can Pick the Group for You.
We understand that everyone has different needs and goals when it comes to therapy so we offer a variety of groups throughout the year. Each of our therapists at The Comfy Place hosts a group at some point during the year. You can check out our group flyers to learn more about who is facilitating the group and then you can view their bio for more information about their approach/style.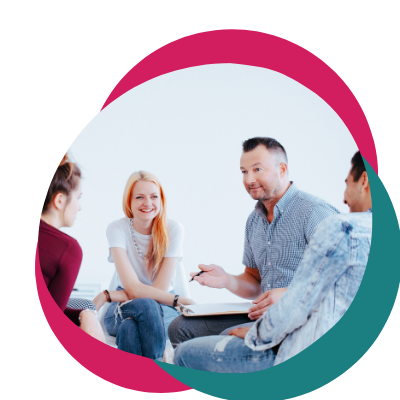 New Groups Coming Soon, but
check out our awesome groups Happening Now below
Click below to sign up for group therapy today! 
Ready to Find Your Group? Group Therapy in Macon, Alpharetta, Savannah, and Hiram, GA is Here to Support You!
Finding a community to share the load and grow with can be a powerful experience. We're here to help you find that community and provide the support you need to reach your goals. Our team of compassionate and experienced therapists is here with open arms to support you and help you find the group that's right for you. You don't have to navigate your struggles alone—we are here for you every step of the way. If you're interested in starting your therapy journey with therapists at The Comfy Place: 
Other Therapy Services Offered at The Comfy Place 
At The Comfy Place, our team knows that you may face other struggles outside of group therapy. This is why our compassionate therapists provide a variety of services online or at our practice in Georgia. Our services include Therapy for Adults, Therapy for Young Adults, Children's Therapy, Family Therapy, Group Therapy, Therapy for Couples, and Online Therapy. We also specialize in Anxiety, LGBTQ, Brainspotting, EMDR, Play Therapy, ADHD and ADD, PTSD, Depression, Anger Management, Self Esteem, Therapy for LGBTQ Youth, and Life Transitions. The Comfy Place is also accepting new clients for counseling in Florida, Massachusetts, Rhode Island, New Hampshire, Pennsylvania, Maine, Vermont, Connecticut, New York, Utah, Illinois, Michigan, and South Carolina.
We're here with open arms, ready to answer your questions and get you started on the path to getting real and having fun.
We would love to have you or your child join us! Contact us for more information.